THE PERFECT HOLIDAY JEAN 30% OFF + THE ONE UNDER $100 FALL ITEM I CAN'T LIVE WITHOUT
in Fashion on 01/11/2018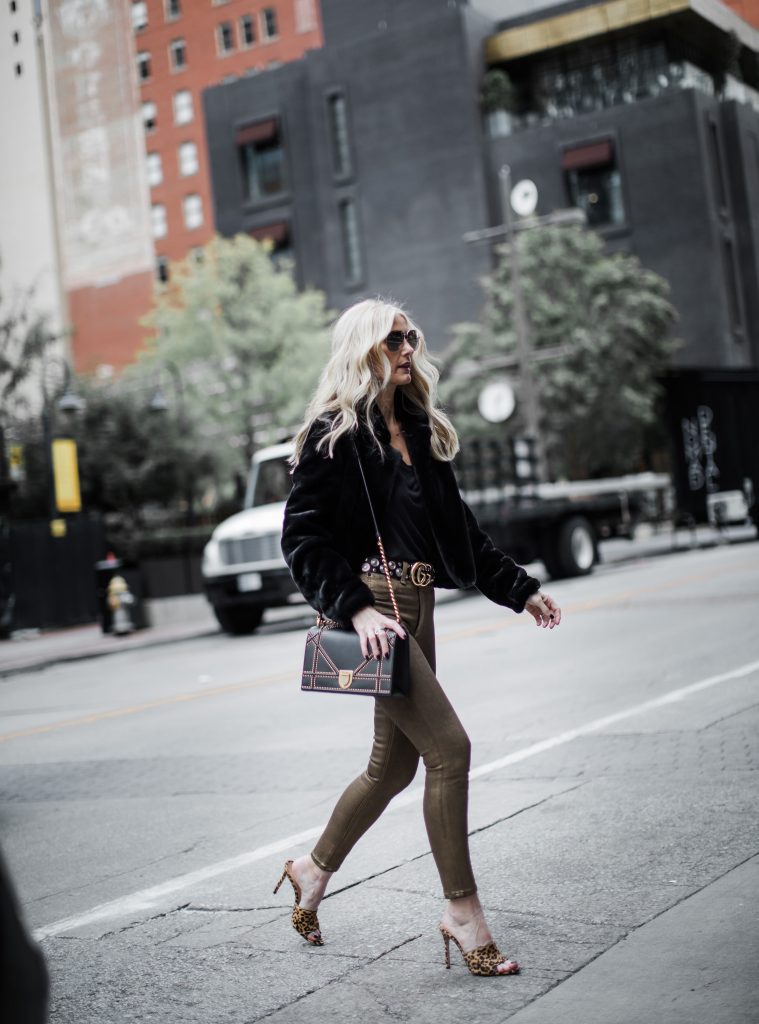 Happy Thursday gorgeous ladies!  I can't believe the holidays will be here in only like 7 weeks, can you?!  That has already gotten me started thinking about what to wear to all of these fabulous upcoming holiday parties (this gold blazer would be perfect), I'm sure a ton of you will be attending some too.  To ensure you are well prepared aka making sure you have the perfect outfit to wear to all of your holiday events I've found the most stunning jean sure to take you to at least one if not several of your holiday soirees in high style!
SHOP MY LOOK: THESE EXACT METALLIC JEANS IN THE RED AND SILVER ARE 30% OFF THROUGH TODAY AT MIDNIGHT!

TODAY IS THE LAST DAY TO SHOP THE NEIMAN MARCUS 30% OFF SALE!!  YOU CAN VIEW YESTERDAY'S POST FEATURING 7 LOOKS ALL 30% OFF TITLED:
FLASH SALE ALERT: 7 LOOKS 30% OFF
These amazing gold metallic jeans by Rag & Bone are high-rise which means they're automatically slimming and make your legs look longer, always a plus!  I'm obsessed with the gold metallic finish making this jean anything but ordinary and a definite statement maker!  This gorgeous gold color was sold out but has just been restocked at Revolve in most sizes. However, not all sizes.  I linked the same exact jean in a really pretty pewter color and a metallic red both of which are available in all sizes AND 30% OFF, they would be so amazing to wear to a holiday party as well!  They run true to size, I'm wearing a 25.
STYLE TIP:  Don't wait until the last minute to find something amazing to wear to a holiday event, start planning now so you'll be sure to have the perfect outfit.  I have several upcoming posts on this exact subject so be sure and subscribe to my blog so you don't miss a post.  
THE ONE ITEM I CAN'T LIVE WITHOUT THIS WINTER:  MY UNDER $100 FAUX FUR JACKET
This faux fur jacket by Blancnyc is literally the softest thing EVER so I want to wear every day for that reason alone!  It's so good that at least 4 other influencers (aka bloggers) I know own this coat and wear it a ton too!  It comes in 3 gorgeous colors (I really love the brown too), all so perfect for fall and winter.  I love it dressed up as I styled it in this post, but I also love it worn super casual with some ripped jeans, a vintage tee, and some chic sneakers.
This gorgeous faux fur jacket could also be worn super dressy by draping it over a long evening gown for a fancy holiday party!  The styling possibilities are endless with this super cool faux fur jacket proving it's versatility, and for under $100 it's seriously a no-brainer!  It runs true to size, I'm wearing an XS.
THE BEST FAUX FUR JACKETS STARTING AT $98: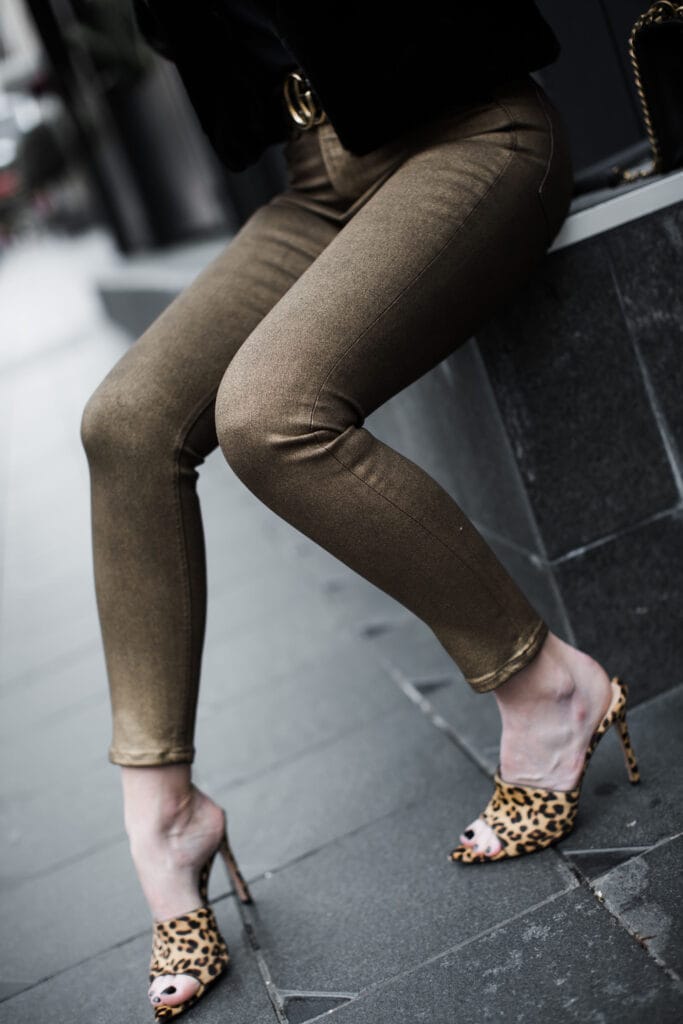 BLANKNYC FAUX FUR JACKET WEARING A SIZE XS // RAG AND BONE METALLIC GOLD JEANS WEARING A SIZE 25 // BLACK TEE SIMILAR // GUCCI BELT FOR LESS HERE // DIOR HANDBAG SIMILAR // LEOPARD HEELS FOR LESS HERE
Please feel free to email me at [email protected] if you have any questions!  I'm always happy to help with styling or picking out a specific outfit for an event!   Have a fabulous day!!
CHECK OUT MY INSTAGRAM SHOP HERE TO SHOP ALL OF MY INSTAGRAM LOOKS
YOU CAN ALSO DOWNLOAD THE LIKETOKNOW.IT APP AND FOLLOW ME ON IT BY CLICKING HERE.
STAY IN THE KNOW:  Don't forget to sign up for my exclusive News Letter –  Sign up by clicking here.
Thank you so much for stopping by today, I truly appreciate all of you!  XOXO, Heather
My mission is to empower women to look and feel confident. I hope through the different looks I create that I am able to inspire YOU to express yourself in a way that makes YOU feel good – on the inside and on the out. If you wear what you love and what you feel your best in your confidence will shine through and that is the best accessory a woman can wear! Every woman deserves to look and feel like the best versions of themselves, no matter what their age!

beauty

chic-at-every-age

fashion

fitness

lifestyle

travel

videos