Happy Wednesday!  I'm super excited to share with all of you the best facial serum on the market by CAILYN COSMETICS.   I've been using this V 11 TOTAL CARE SERUM for about a month now and let me tell you, I can see a HUGE difference in my skin!  It seems softer, smoother, my pores have literally shrunk, and my dark sun spots have faded tremendously!  My make up goes on much better after I use this serum first, I actually mix it with my moisturizer in the mornings before I apply my foundation.  It's comprised of  11 key components including vitamin C so it's a natural sun block which is always a plus.  I use this serum at night as well mixed with my Retinol cream and after using it for only a few days I noticed my fine lines were almost gone, like I had just had botox!  It's truly life changing, I'll be using this anti-aging serum morning and night as part of my skin care routine for the rest of my life, it's that good!!  The best part, it's very reasonably priced, only $58 for this life changing skin serum!  I highly recommend trying this serum so you can see for yourself the amazing changes it will make to your skin!
YOU CAN PURCHASE THIS AMAZING SKIN SERUM BY CLICKING HERE 

Thank you so much for stopping today!  I'm so grateful for each and every one of you!!  XOXO, Heather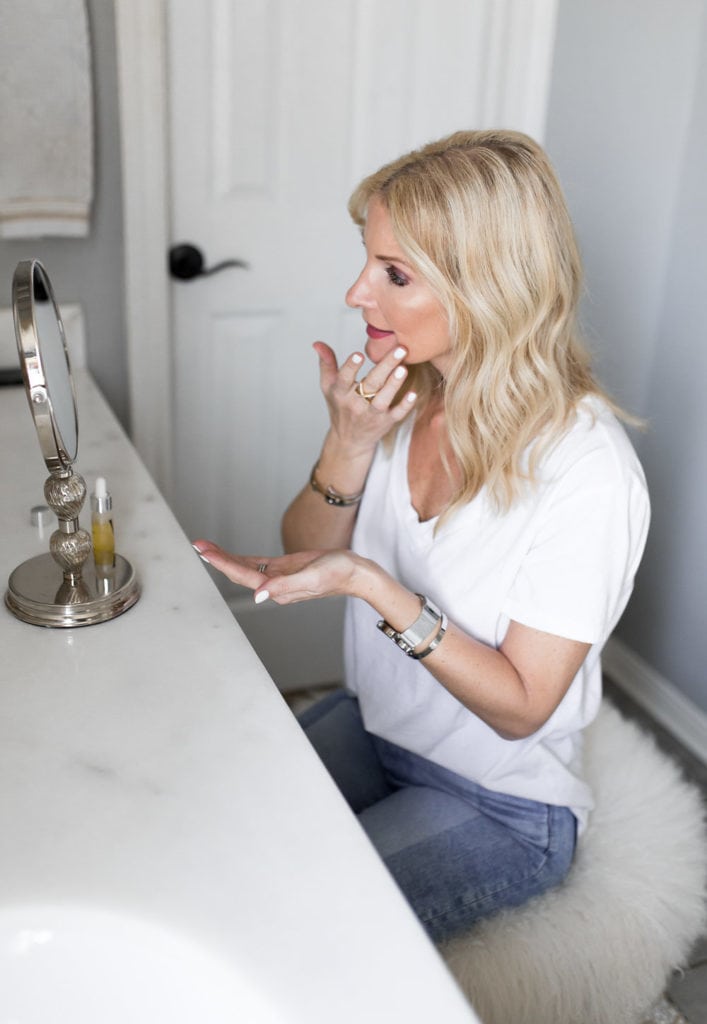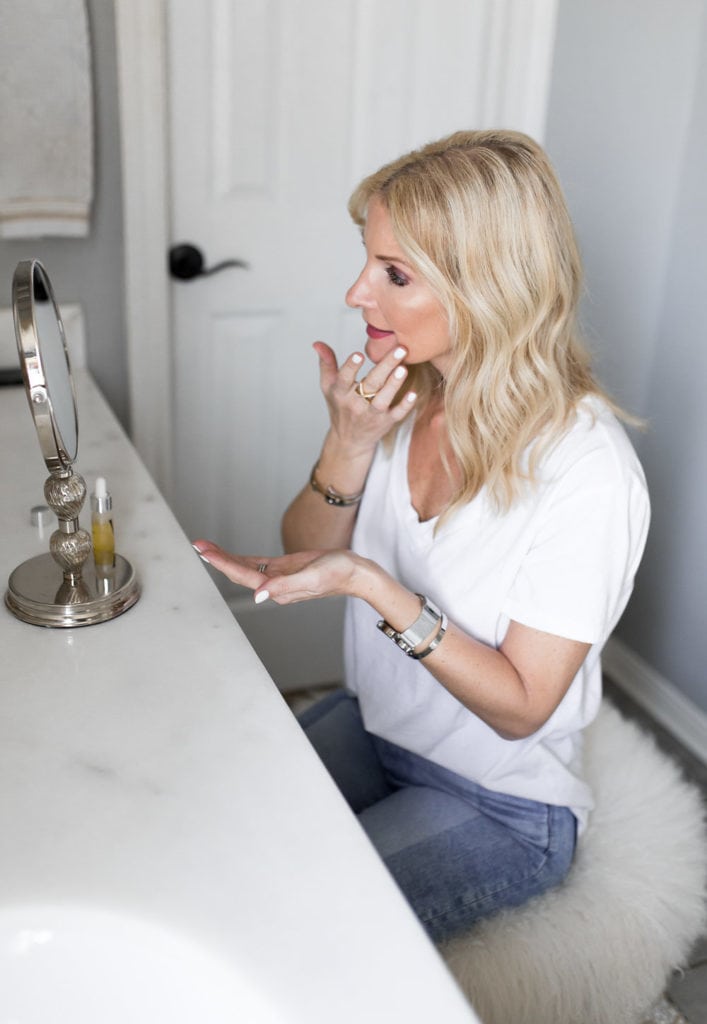 SKIN SERUM // WHITE TEE // AG JEANS WEARING A SIZE 25
STAY IN THE KNOW:  Don't forget to sign up for my exclusive News Letter – I share hot trends, amazing sale alerts, giveaways, and much more!  Sign up by clicking here.
CHECK OUT MY INSTAGRAM SHOP HERE TO SHOP ALL OF MY INSTAGRAM LOOKS
PHOTOGRAPHS BY MARY SUMMERS OF M.A.S. PHOTOGRAPHY