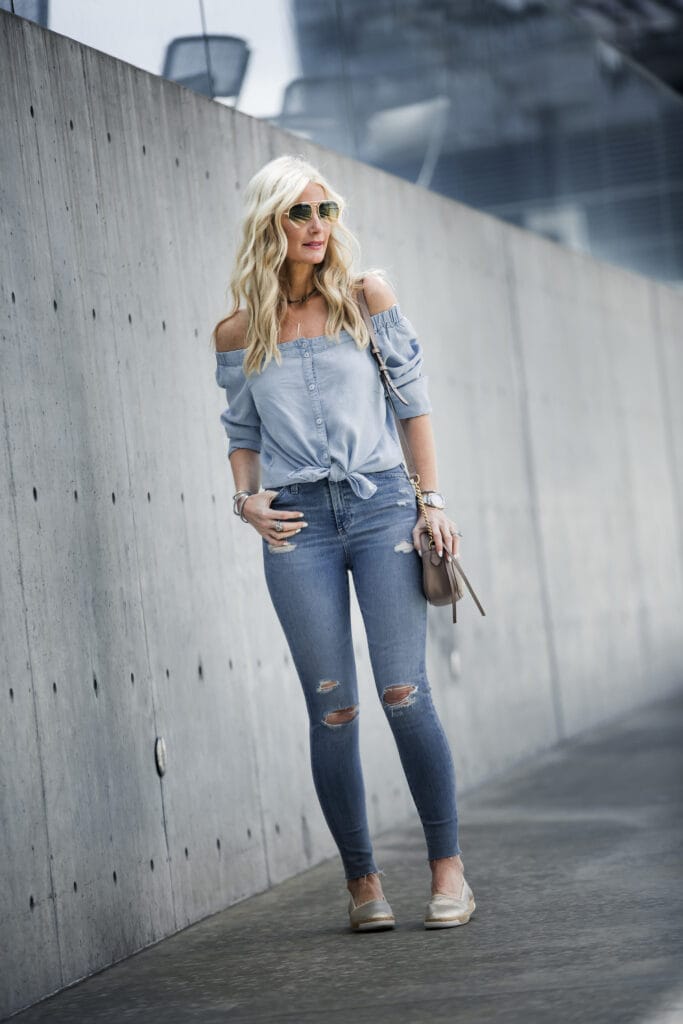 SPONSORED BY ZAPPOS
Happy Tuesday gorgeous ladies!  I love when I find something I can wear that I can actually move around and walk in comfortably without sacrificing style!   The amazingly chic and incredibly comfortable shoes by Easy Spirit are so fabulous!  I adore the metallic gold shade because it goes perfectly with all of my spring ensembles!  I've worn these Easy Spirit shoes to run errands in and I literally felt like I was wearing slippers, they're super light weight and feel really good on my feet.  These are the perfect weekend shoe when you want to be comfy yet still look stylish and put together.  These would also be great to wear to a kids sporting event when you know you'll be walking around a ton on a field, so perfect for all you soccer or football Moms out there!  Zappos carries a ton of Easy Spirit shoes, all extremely comfortable, light weight, yet very stylish.  The price point of this entire line shoes is pretty amazing too which is always a plus.  Anytime I know I'll be doing tons of walking and moving around these Easy Spirit espadrilles will be go-to shoe no doubt and I'm sure if you decide to get them they will be for you too!
CLICK HERE TO PURCHASE THESE METALLIC ESPADRILLES
CLICK HERE TO VIEW THE ENTIRE OF LINE OF EASY SPIRIT SHOES.
Please email me if you have any questions.  Thank you so much for stopping by today, I'm so grateful for each and every one of you!  XOXO, Heather
PHOTOGRAPHS BY MARY SUMMERS OF M.A.S. PHOTOGRAPHY