Good Morning ladies!  I just moved into a new home and I couldn't be more excited!  I love home decor and if I wasn't a Style Influencer I would for sure be an Interior Decorator!  This home is more modern that my other home which was more traditional and this house is quite a bit bigger so I knew I would be needing some furniture to fill it up and plenty of chic home decor accessories.
SHOP MY LOOK:

MOST OF THE HOME DECOR ITEMS ARE AVAILABLE AT TALULAH & HESS
About 6 months ago I discovered the coolest, most amazing home decor store I have ever stepped foot in filled with chic home decor accessories and so much more!  It's called Talulah & Hess and it's located in Lakewood, the address is 5810 Live Oak St. Dallas, TX.  If you've never been here before it's worth a trip!  The store is full of the most stylish home decor and accessories!  While you shop they always offer you champagne and chocolates and honesty what could be better than that?!  They have fabulous coffee table books, beautiful pillows and couches, serving trays, cowhide & acrylic benches, paintings, and you can order custom pillows, benches and furniture.  They have a wide variety of fabric to choose from and if you're not sure what to choose all the women that work there are so helpful and knowledgeable.  They also have a wide variety of gift items so if your looking for the perfect gift for your Mom, BFF, or sister they'll have you covered!
TALULAH & HESS HAS A BEAUTIFUL INSTAGRAM FEED – YOU CAN CHECK IT OUT HERE
Here is a break down of what I bought for my home from this gorgeous Dallas boutique.  All of the pretty metallic throw pillows on my couch I found here.  Some of them I bought directly from the store and a few I had custom made with fabric they helped me pick out and I'm so pleased with how it all turned out!  The gorgeous large silver and gold tray in the middle of my coffee table and the pretty coffee table books on the tray I found at this hidden gem!  I also picked up the tray on my bar and the stunning glass candle sticks on my dining room table room table from Talulah & Hess.
The beautiful orchid arrangements I have throughout my home are actually made by a local designer out of Lakewood called Lakewood Succulent Designs,  and they're available at this fabulous home decor store as well!  The chic and modern acrylic bar stools I found here and they fit perfectly in my space!
I'm so in love with the entry table that I actually spotted in the front window the first time I ever went to this store and I just knew it would look perfectly in my new home!
I also want to mention the gorgeous mongolian fur benches in my living room, they're probably my favorite item in my entire home, so chic and glamorous and so me!  The other bench which is under my fire place is made of silver metallic cowhide and I'm obsessed with that too!  Both of these benches were custom made by Parker & Hyde and are available at Talulah & Hess.
Whether you're moving into a new home or looking to spruce up your current home or need a chic gift for a friend, Talulah & Hess will have you covered!  It's my absolute favorite home decor store of all time and I'm sure if you visit the store you'll agree!
Thank you, Talulah & Hess, for sponsoring this post!
STEAL VS. SPLURGE: LEOPARD BOMBER JACKET 
My leopard bomber is by Alice and Olivia and it's actually reversible, the other side is a really pretty burgundy floral print.  I'm so in love with this jacket, it's so on trend for fall and I know I'll be wearing it ton.  It is a bit pricey, so I found a really cool leopard bomber that's very similar on Shopbop for a fraction of the price!  Trust me, adding either one of these uber cool leopard bomber jackets to your fall wardrobe is a good idea!!  This jacket runs true to size, I'm wearing a size XS.
FEEL FREE TO CHECK OUT MY NEW HOME OFFICE DECOR
THE EASIEST WAY TO SHOP MY LOOKS:  DOWN LOAD THE LIKETOKNOW.IT APP AND FOLLOW ME ON IT BY CLICKING HERE.
CHECK OUT MY INSTAGRAM SHOP TO SHOP ALL OF MY INSTAGRAM LOOKS.
STAY IN THE KNOW:  Don't forget to sign up for my exclusive News Letter – Sign up by clicking here.
Thank you so much for stopping by today, I truly appreciate all of you!  XOXO, Heather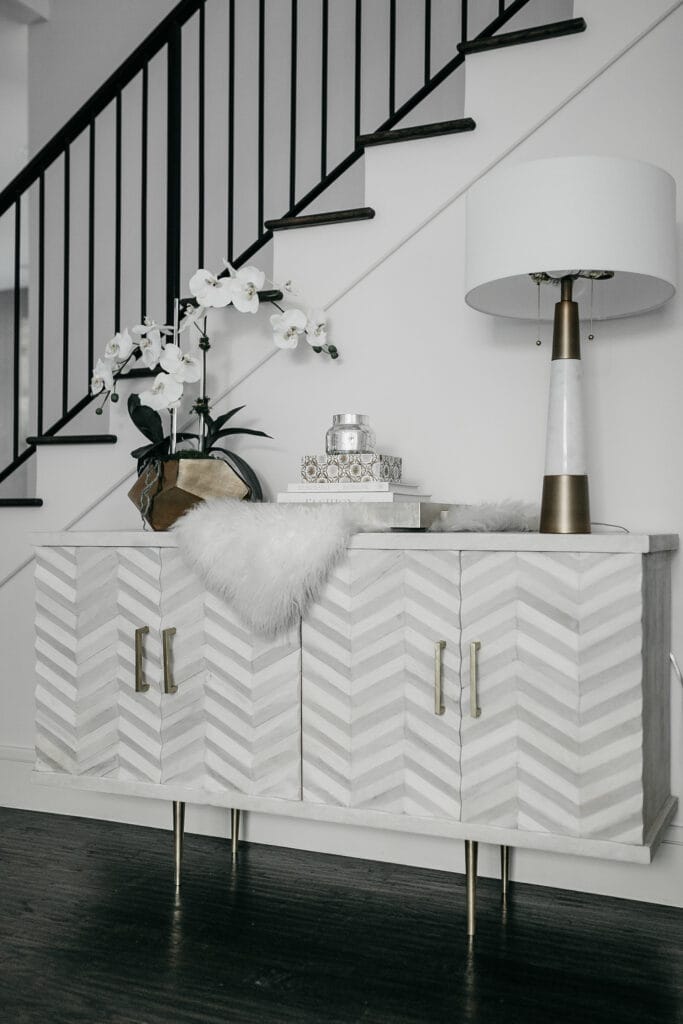 OUTFIT DETAILS:  LEOPARD BOMBER JACKET WEARING A SIZE XS // HUDSON JEANS WEARING A SIZE 25 // ALEXANDER WANG HEELS FOR LESS HERE // GUCCI BELT
CHIC HOME DECOR ACCESSORIES
Share the post "A PEEK INSIDE MY NEW HOME WITH DALLAS'S BEST KEPT SECRET: TALULAH & HESS"