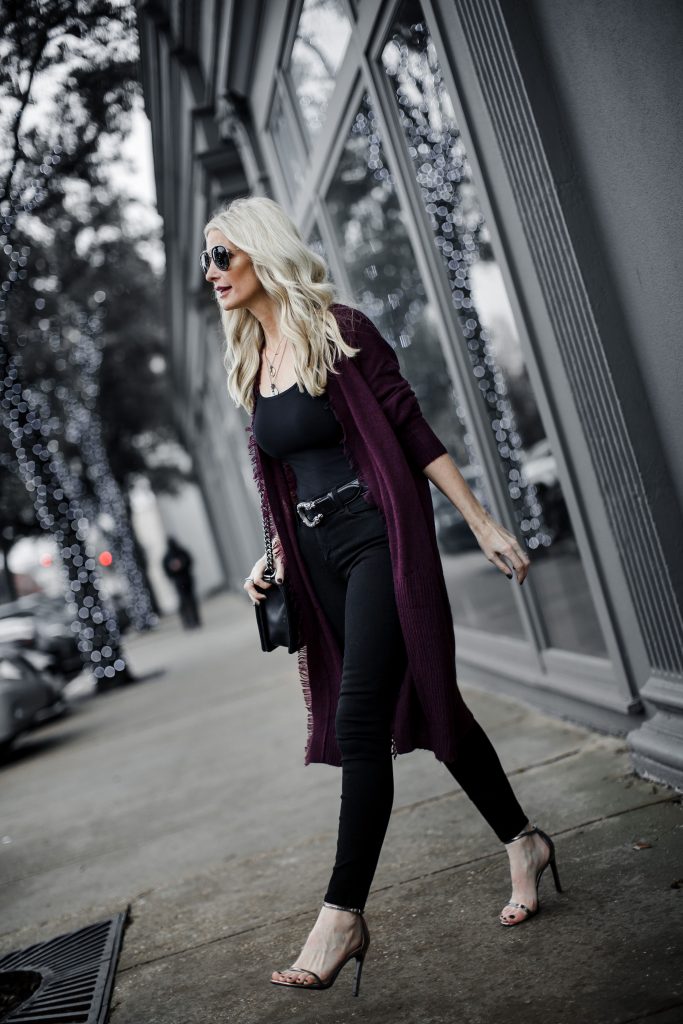 Happy Wednesday ladies!  Walmart and Lord & Taylor have recently teamed up and released a whole slew of amazing clothing, shoes, and jewelry just in time for the holidays!  Whether you're in need of a fabulous gift for someone special on your list or need an amazing outfit that won't break the bank, you are sure to find what you're looking for in the chic selection of Lord & Taylor items available on Walmart.com.
SHOP MY LOOK:

SALE ALERT:  ENJOY AN EXTRA 30% OFF ALMOST ALL REGULAR PRICED AND SALE PRICED ITEMS TODAY AND TOMORROW ON WALMART.COM
I've always loved mixing high and low pieces when I put together a look.  I've never thought it was necessary for an outfit to look fabulous. Nor could I afford to have every part of my outfit be a designer item.  At Walmart you can do just that, I'm so excited they have some lux items now that Lord & Taylor has started teaming up with them.  My outfit in today's post definitely has some higher end pieces mixed with some lower end pieces. Which creates a chic and effortless look perfect for any holiday event or party.
3WAYS TO DRESS UP ANY LOOK MAKING IT HOLIDAY PARTY READY:
1.) WEAR ALL BLACK UNDERNEATH:
When in doubt an all-black ensemble is always a sleek and sophisticated go-to look!  It looks polished, chic and effortless.  My basic cami that would look perfect under any jacket or cardigan is only $21.99, quite a steal for such a versatile piece!
My jeans simple black jeans are high-waisted which means they make you look taller and slimmer and seriously who doesn't want that?!  They have a good amount of stretch in them which means they are very comfortable which is something I always look for in a good pair of denim.  The best part, these fabulous classic black jeans are only $ 14 making them a CRAZY good deal and a definite must-have!  They run true to size, I'm wearing a size 0.
I love topping an all-black look with a fabulous jacket or cardigan.  This gorgeous fringe cardigan is from the Lord & Taylor Collection at Walmart and it was the perfect topper to my all-black ensemble.  It's super soft so it feels really good on and I adore the fringe detailing.  This versatile and effortless piece comes in 3 stunning colors and runs true to size, I'm wearing an XS.  Would you believe it's only $42.99, I was shocked and trust me, it looks way more expensive than that in person!
2.) ACCESSORIZE:
Adding gorgeous jewelry and a fun handbag to any look always takes it to the next level and dresses it up.  I love this layered necklace from Lord & Taylor, it will dress up any look perfectly making it holiday chic!  Layered necklaces are so in right now and this one looks like it's 3 necklaces, but it's actually just one necklace which I love!
3.) WEAR HEELS:
My favorite way to dress up any look and a sure fire way to take it to the next level is to wear a killer pair of heels.  My personal favorite type of heels are ankle strap heels (I love these from Walmart) because I think they're the most comfortable as opposed to a closed toe or pointy toe heel.  A metallic heel is a step up from a classic black heel because it's different and will stand out so much more than a plain black pump.   Oh, and did I mention that they will literally match everything proving their versatility!
In addition to my outfit, I've handpicked a few of my favorite items that will take you to any of your holiday soirees in high style without putting a dent in your bank account!  Happy Shopping!
HOLIDAY CHIC ATTIRE FROM WALMART:

A very special thank you to Walmart for sponsoring this post.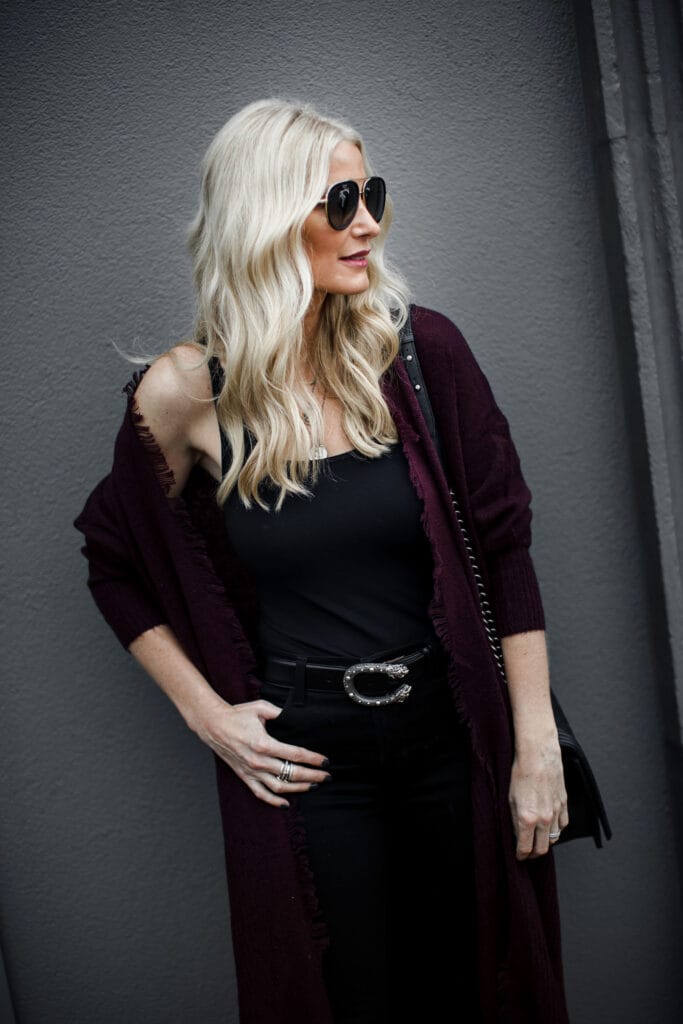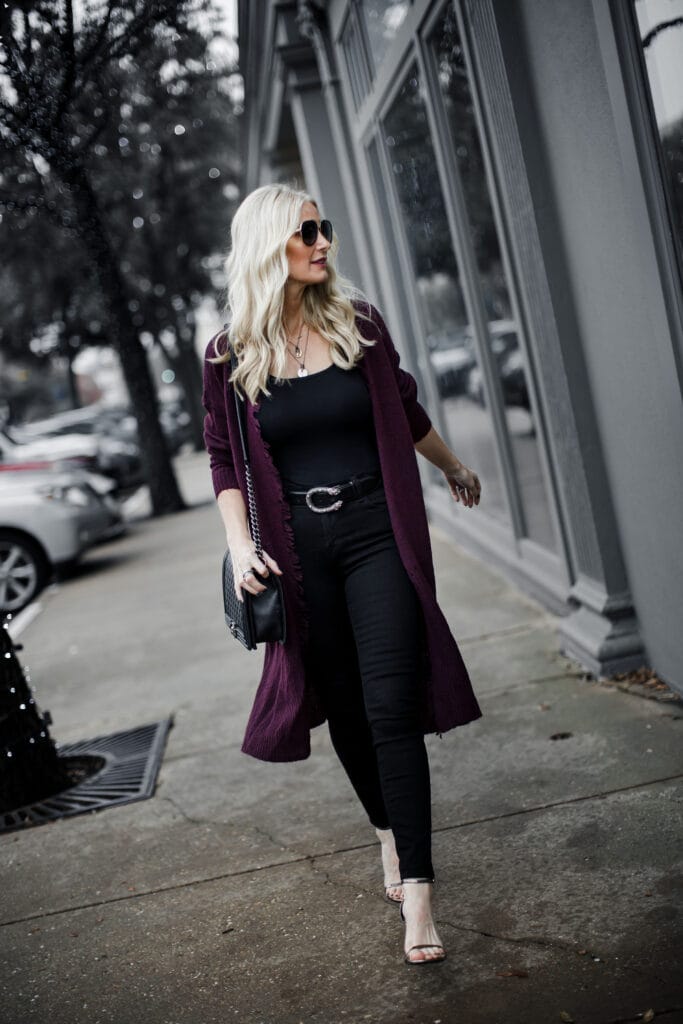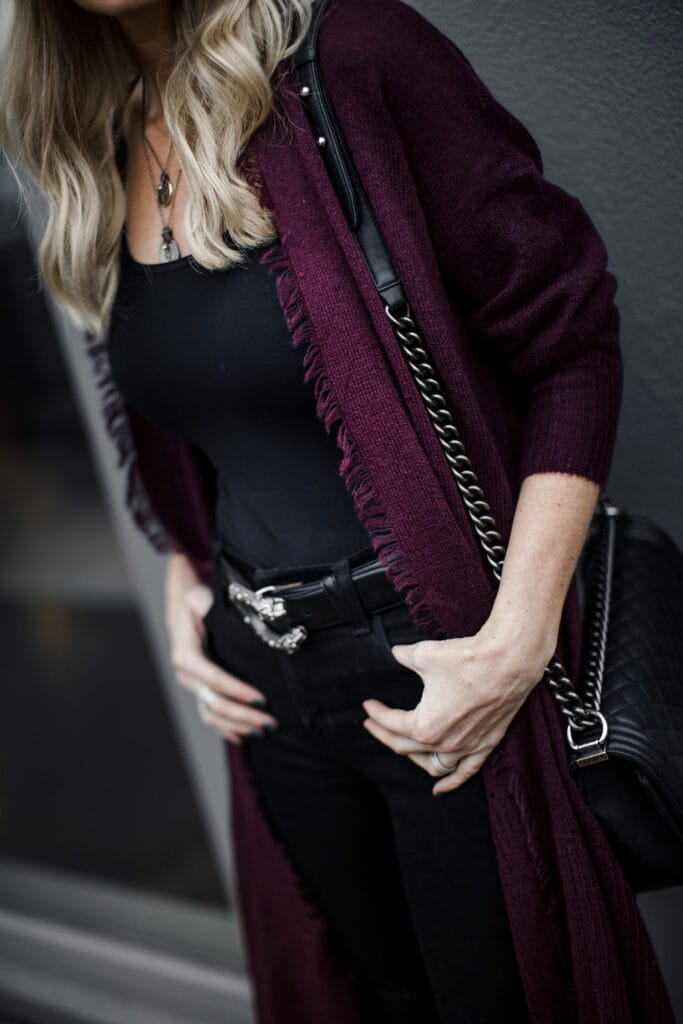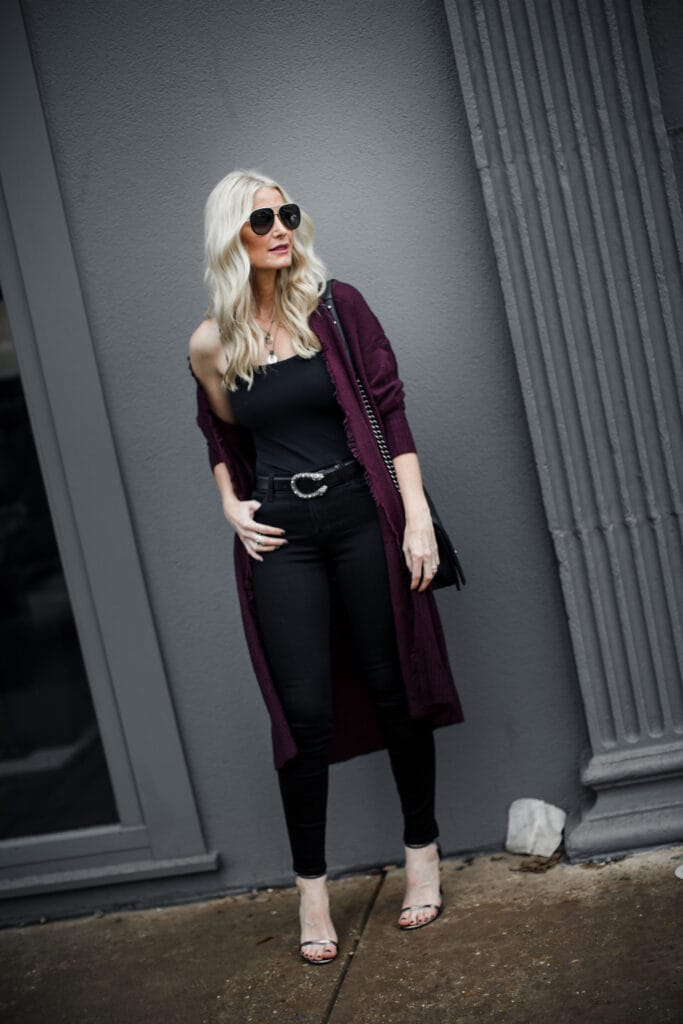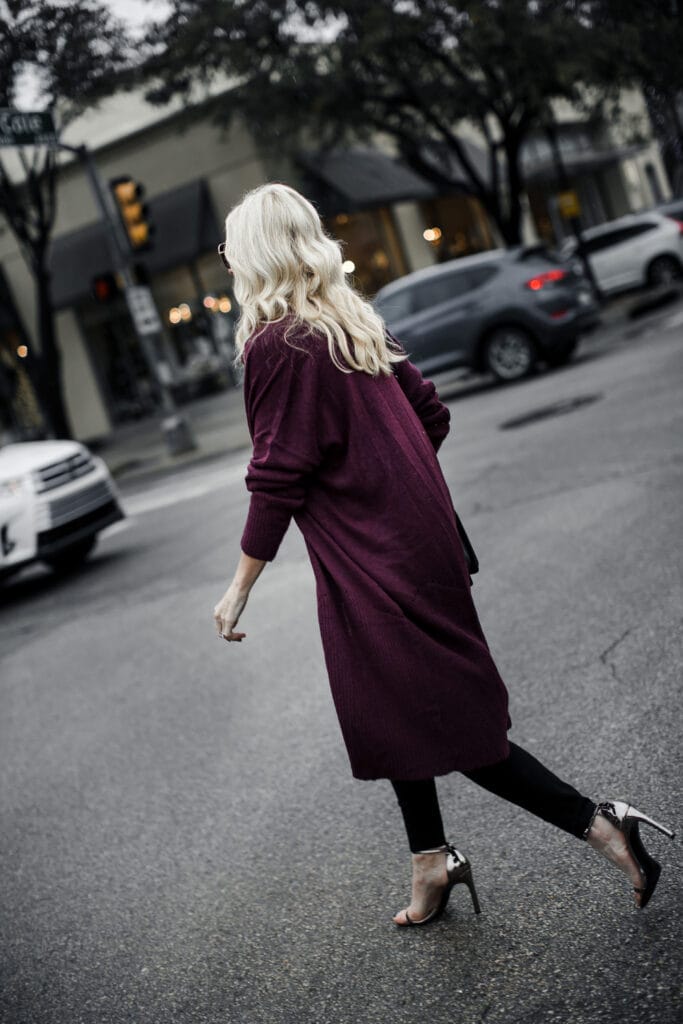 LORD & TAYLOR FRINGE TRIMMED CARDIGAN WEARING A SIZE XS // JORDACHE JEANS WEARING A SIZE 0 // BLACK CAMI // GUNMETAL HEELS SIMILAR // LAYERED NECKLACE SIMILAR
Please feel free to email me at [email protected] if you have any questions!  I'm always happy to help with styling or picking out a specific outfit for an event!   Have a fabulous day!!
CHECK OUT MY INSTAGRAM SHOP HERE TO SHOP ALL OF MY INSTAGRAM LOOKS
YOU CAN ALSO DOWNLOAD THE LIKETOKNOW.IT APP AND FOLLOW ME ON IT BY CLICKING HERE.
STAY IN THE KNOW:  Don't forget to sign up for my exclusive News Letter –  Sign up by clicking here.
Thank you so much for stopping by today, I truly appreciate all of you!  XOXO, Heather
Share the post "3 WAYS TO DRESS UP A HOLIDAY LOOK WITH WALMART X LORD & TAYLOR"