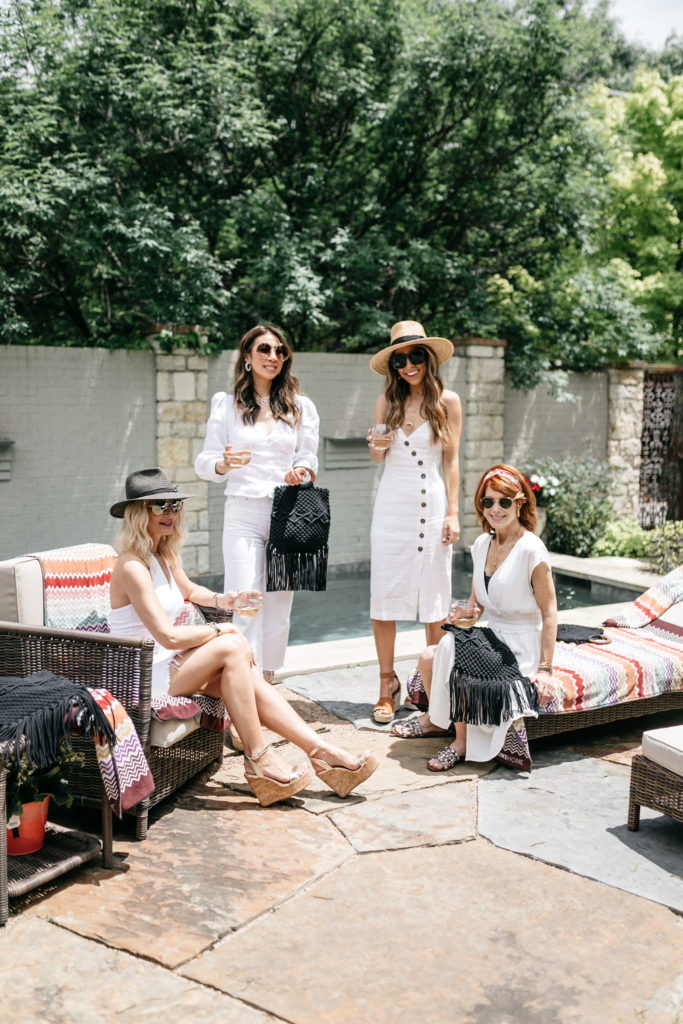 It's that time again, our CHIC AT EVERY AGE series featuring this AMAZING Summer BOX OF STYLE by RACHEL ZOE, a $400 value for only $84.99 with code CHIC15
Natalie Keinan of THE FASHION HOUR  // Samantha Stewart of  STYLE OF SAM // Cathy Williamson of  THE MIDDLE PAGE
 SHOP MY LOOK:

We're all so excited to be partnering with Rachel Zoe again featuring her amazing summer  'Box of Style'.  This is a box of uber chic items hand selected by Rachel Zoe and delivered right to your front door at the beginning of each season. This summer there are 5 covetable items that would retail collectively for over $400! However, if you purchase this fabulous 'Box of Style'you get all 5 items for just $84.99 with code CHIC15.
CLICK HERE TO PURCHASE RACHEL ZOE'S SUMMER BOX OF STYLE FOR ONLY $84.99 WITH CODE CHIC15
5 COVETABLE ITEMS YOU'LL LIVE IN ALL SEASON LONG FROM RACHEL ZOE'S SUMMER
BOX OF STYLE ($400 VALUE FOR ONLY $84.99 WITH CODE CHIC15):
1.) MISSONI HOME BEACH TOWEL:
This is probably my favorite item in the entire box!  I'm literally obsessed with this statement-making towel and can we talk about how chic the iconic Missoni print is?!  This stunning towel will be so perfect poolside, to take to the beach, or even on a picnic.   The best part, this gorgeous towel retails for over $200 so you're getting it for a crazy good deal considering the entire Box of Style is under $100!  I know I'll be taking mine along with me to all of my summer soirees!
2.) DANIELLE NICOLE MACRAME HANDBAG:
This boho-chic handbag retails for over $100 and looks way more expensive than that in person!  It's the perfect summer bag to take you effortlessly from the day to night.  I love carrying it to the pool wearing a chic swimsuit and coverup, but I also love pairing it with a long maxi dress for an uber chic evening look!  The fringe and wooden handle detailing on this highly coveted summer bag makes it the perfect topper to any summer ensemble, dressy or casual!
3.) BENEFIT 24-HR BROWN SETTER SHAPING + SETTING GEL:
I've been using this particular clear brow gel for about 2 weeks and I can tell a total difference in the appearance of my eyebrows!  They look more tamed and well groomed and my brows seem to stay in place for the entire day!
4.) MACHETE KATE HOOPS:
These gorgeous earrings are available in tortoise or opal, my personal favorites are the opal ones!  These amazing earrings are the perfect accessory to chic up any summer look, day or night!  I wore these the other night with a black maxi dress and got so many compliments on them.  I know I'll be wearing these fabulous earrings all summer long and I'm sure you will be too if you decide to grab this uber chic summer Box of Style!
5.) GLO SKIN BEAUTY OIL FREE MOISTURIZER SPF 40+:
 Having a moisturizer with an SPF is a must especially in the summertime!  I love this particular moisturizer because it's oil-free so it doesn't feel too thick or sticky when I put it on and it just makes my skin feel so nourished and hydrated!  I use it under my make up in the mornings because it does a great job of minimizing my pores so it actually works like a primer which is always a plus!
All 5 of these INCREDIBLY CHIC AND HIGHLY COVETABLE products which retail for over $400 you will get for only $84.99 with code CHIC15.  I highly recommend treating yourself to this summer 'BOX OF STYLE'. Trust me, you'll be living in all of these chic spring items all season long, I know I will!
A special thank you to Rachel Zoe's Box of Style for sponsoring this post.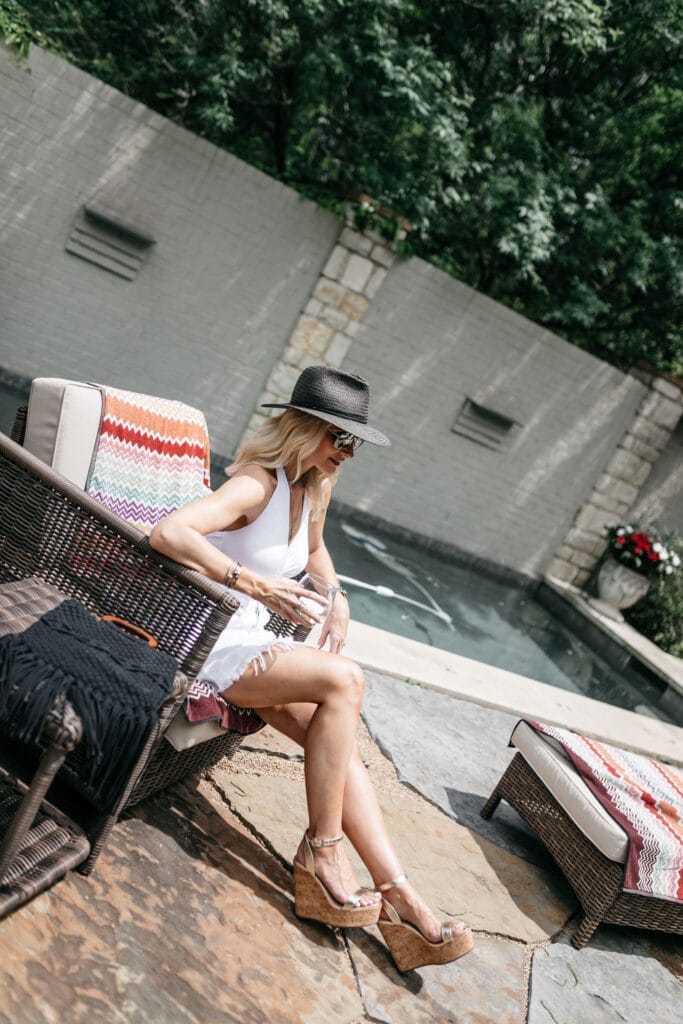 Please feel free to email me at [email protected] if you have any questions!  I'm always happy to help with styling or picking out a specific outfit for an event!   Have a fabulous day!!
CHECK OUT MY INSTAGRAM SHOP HERE TO SHOP ALL OF MY INSTAGRAM LOOKS
YOU CAN ALSO DOWNLOAD THE LIKETOKNOW.IT APP AND FOLLOW ME ON IT BY CLICKING HERE.
STAY IN THE KNOW:  Don't forget to sign up for my exclusive News Letter –  Sign up by clicking here.
Thank you so much for stopping by today, I truly appreciate all of you!  XOXO, Heather
Share the post "CHIC AT EVERY AGE FEATURING RACHEL ZOE'S SUMMER BOX OF STYLE"