It's that time again, our CHIC AT EVERY AGE series featuring these amazing skin care care products from Stacked Skin Care!
Natalie Keinan of THE FASHION HOUR  // Samantha Stewart of  STYLE OF SAM // Cathy Williamson of  THE MIDDLE PAGE

Skin care is something that I've been paying more attention to since I've entered my forties, I'm 44 years old and not getting any younger, but that doesn't mean I can't try and look younger!  I've tried many skin care products and when I come across one that really works I feel like it's my duty to share it with all of you!
DISCOUNT CODE: 10% OFF ORDERS $50+ WITH CODE CHICATEVERYAGE10
I've been using these amazing products from Stacked Skin Care for about 6 weeks and I have seen major results!  I'm going to talk about 3 of my favorite products and why I like them:
1.) Dermaplaning Tool:  This is my favorite product hands down and I wish I would have known about this one a long time ago!  This tool basically takes the little fuzzy facial hairs off of your face pain free and it's super easy to use!  The little hairs on my face are blonde so you really can't see them unless the light hits my face a certain so I really didn't think removing them would be a big deal, however, let me tell you it was life changing!!!  It literally took me only 10 minutes to use this tool to scrape all of the little blonde hairs of off my face, mostly above my top lip, my lower cheeks and jaw line.  The difference was tremendous, my make up has never gone on better and my skin looks baby smooth!  This tool is also a great exfoliator!  If you only buy one product from today's post, let it be this one!
2.) PSC Peptide Serum: I put this amazing serum on every night after I cleanse my face and it has done wonders to my complexion.  My fine lines are softened and less noticeable because of the collagen boosting elements in the fabulous product.  My skin looks and feels smoother and my pores seem smaller too which is always a plus!
3.) TCA Multi – Acid Face Peel:  I use this product 2 nights a week after using the product above and it really makes a difference.  I can literally feel it working on my skin, there is a bit of a burning sensation but not painful at all.  The mornings after using this product my entire complexion feels brighter and smoother!
I can tell these products really work because numerous people have commented on great my skin looks since I've been using these products!  If you've been searching for the perfect skin care line or are just ready to try something new I highly recommend giving Stacked Skin Care a try, trust me, you'll be glad you did, I know I am!
A special thank you to Stacked Skin Care for sponsoring this post!
SUPER EASY WAY TO SHOP MY LOOKS:  DOWN LOAD THE LIKETOKNOW.IT APP AND FOLLOW ME ON IT BY CLICKING HERE.
CHECK OUT MY INSTAGRAM SHOP HERE TO SHOP ALL OF MY INSTAGRAM LOOKS.
STAY IN THE KNOW:  Don't forget to sign up for my exclusive News Letter –  Sign up by clicking here.
Thank you so much for stopping by today, I truly appreciate all of you!  XOXO, Heather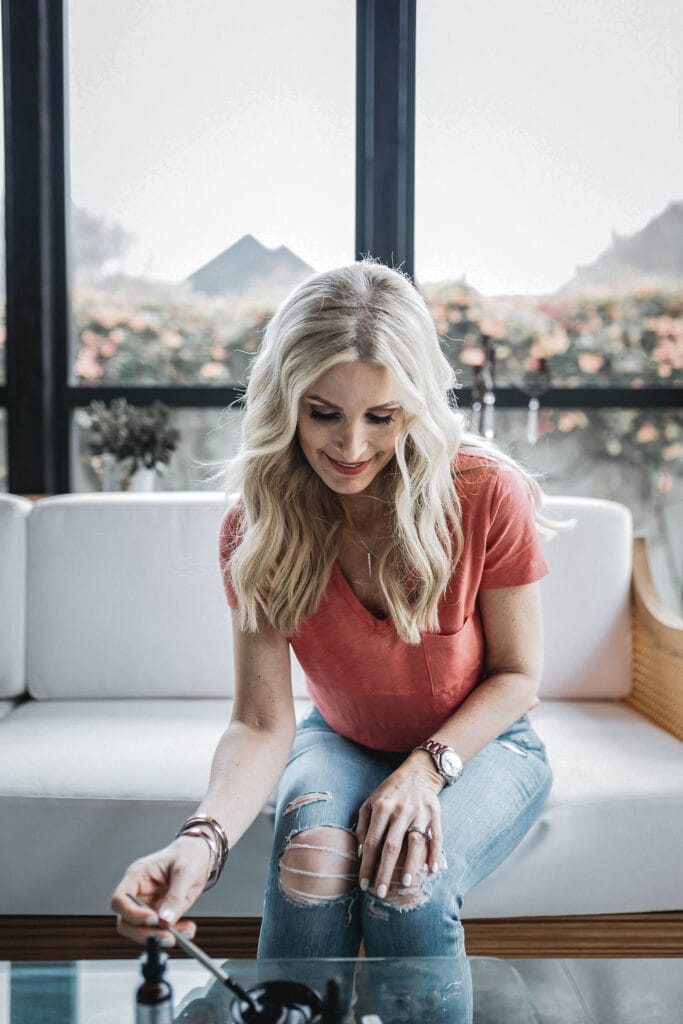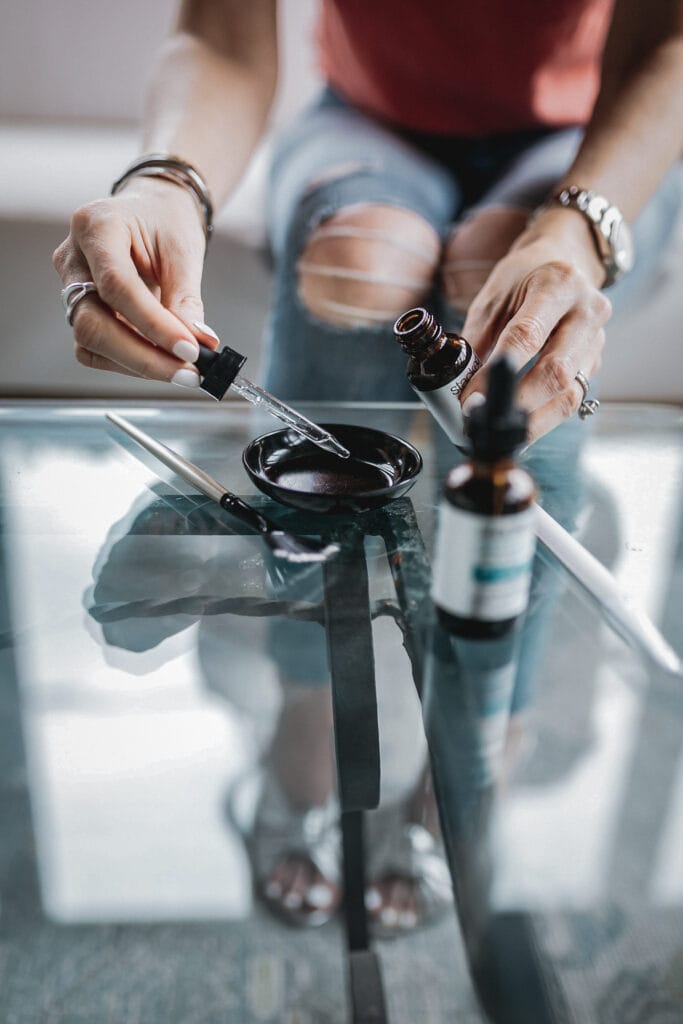 MADEWELL TEE // AG JEANS WEARING A SIZE 25 // SILVER MULES SIMILAR // DERMAPLANING TOOL // TCA FACE PEEL // PSC SERUM