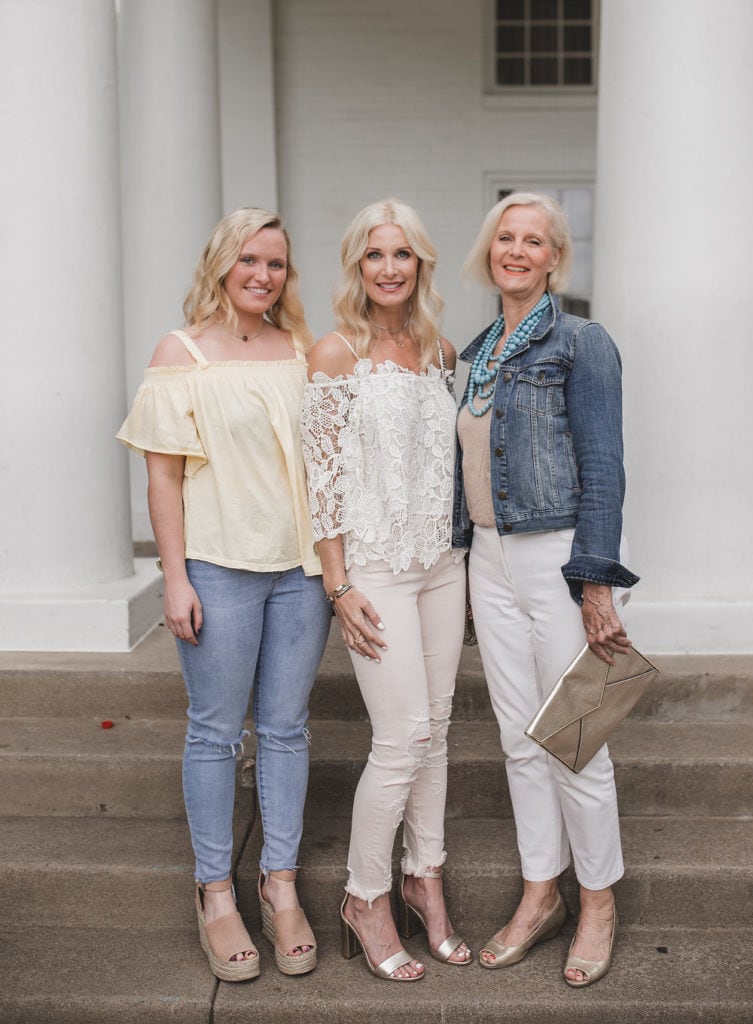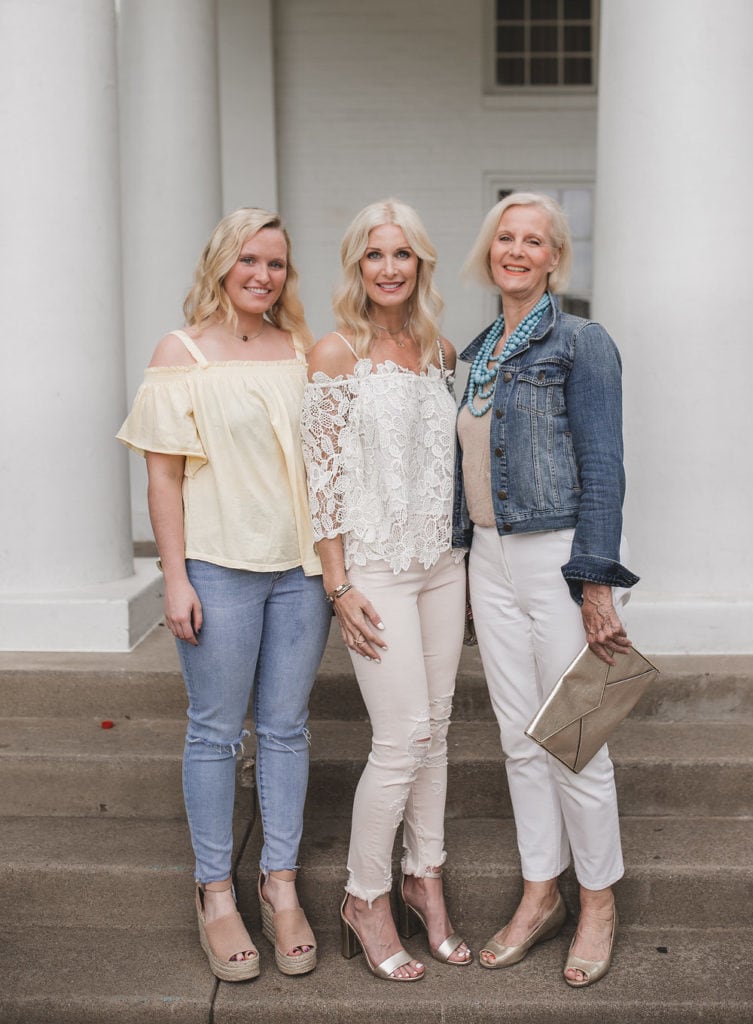 Wishing all of YOU a very HAPPY MOTHER'S DAY!!  I'm so grateful for my amazing Mom and for my sweet daughter!  I'm also so thankful that I am a Mom (I have 3 wonderful step children and an amazing son too).  I have my Mother to thank for teaching me how to be the best Mom I can be.  I spoke at my Mother's Mom's funeral, my Grandmother, over 10 years ago and this is what I said in a nutshell:  I thanked my Grandmother for being such a good Mom to my Mom, because of that my Mom was a good Mom to me which has allowed me to be a good Mom to my children and for that I'll be forever thankful!
My mother is the most positive person I know, hands down.  She's always in a good mood, always, in fact she might be the happiest person I know.  Her positive outlook on life has taught me to always look on the bright side and to try and find the silver lining in the trials life deals us sometimes.  A tradition that my Grandmother did years ago and one that we have carried on to this day is Sunday family dinners and yes we do this almost every Sunday and it's usually my Mom that instigates it because family is that important to her!  I love you, Mom, thank you for making me into a strong and confident woman just like you!
Now, about my Mother's style (it's quite different than mine), she loves big statement jewelry and can really pull it off well as you can see from this post, she looks amazing in this turquoise beaded necklace by Baublebar (only $38 by the way!) She loves floral prints and all things feminine and sparkly! She also LOVES to wear color, she says she adores wearing "Happy" colors which fits her personality to a "T"!
My daughter, is the sweetest, most kind hearted person I know.  She's always thinking of others before herself and she writes the sweetest hand made cards for me on holidays!  I've never seen anyone with as much self discipline and work ethic as Ally, she sat at our dining room table for 3-4 hours on school nights studying all through out her high school career.  I'm so happy God chose me to be your Mom, Ally, I love you so much!
Ally's style is a bit more like mine, but more on the casual side, when she does dress up she always puts outfits together with a little edge.  She loves chokers, ripped jeans, and off the shoulder tops!  She comes in my closet a ton and always seems to grab the newest thing I have just purchased, but she'll style it in a way that I never thought of and she always ends up looking amazing!
Being a Mom is the most important job I'll ever do and it's the one that I cherish the most!  Happy Mother's Day to all of the amazing and fabulous Mom's out there, I hope you all have a very blessed day!!
SHOP MY LOOK:

SHOP HILARY'S LOOK (MY MOM):

SHOP ALLY'S LOOK (MY DAUGHTER):

CHECK OUT MY INSTAGRAM SHOP HERE TO SHOP ALL OF MY INSTAGRAM LOOKS
Thank you for stopping by today!!  Have a fabulous Mother's Day Weekend!  XOXO, Heather
LACE OFF THE SHOULDER TOP // J BRAND JEANS WEARING A SIZE 25 // STEVE MADDEN HEELS // SILVER CHOKER // MIRRORED SUNGLASSES
STAY IN THE KNOW:  Don't forget to sign up for my exclusive News Letter.  Sign up by clicking here.
PHOTOGRAPHS BY MARY SUMMERS OF M.A.S. PHOTOGRAPHY
Share the post "3 LOOKS WITH MY MOM AND DAUGHTER IN HONOR OF MOTHER'S DAY"