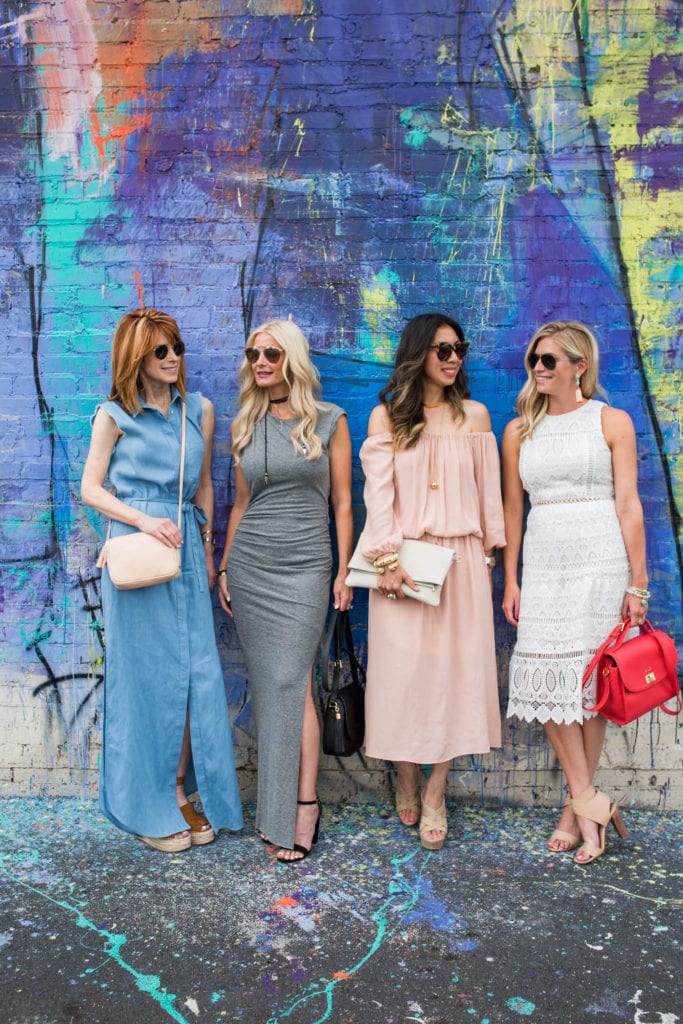 I'm so in love with my new GiGi New York cross body bag!  A good, quality handbag is something I think is worth investing in and here's why:  You carry your handbag everyday, usually, or you might have 2 or 3 you choose from each day, either way, your handbag is something you will carry multiple times so it should be high quality and versatile enough to match almost all of your outfits.  The great news about GiGi New York handbags is that they are high-quality, uber chic, and the price point is AMAZING!  My gorgeous GiGi New York cross body handbag called the Kelly Saddle Bag comes in 6 colors and is the perfect size, not too big or too small, I'm able to fit my wallet, lipstick, keys and i phone easily in this purse. This black cross body handbag is casual enough to carry everyday, but also is perfect for carrying on a fun night out with your girl friend's or on a date night.  You can see another post I did carrying one of their amazing handbags by clicking here.  These handbags are FABULOUS, so versatile, high-qualility, and reasonably priced, a definite must-have!
GIGI New York is offering you 20% OFF with code CHIC20 (offer ends June 20)
Our new CHIC AT EVERY AGE website is live – be sure and check it out!
CLICK TO SHOP:

GIGI NEW YORK HANDBAG // PAM AND GELA MAXI DRESS (WEARING A SIZE P) MORE SIZES HERE AND HERE // STEVE MADDEN HEELS // BLACK WRAP CHOKER // DIOR SUNNIES FOR LESS HERE // BAUBLE BAR GOLD RING // GILES AND BROTHER GOLD BRACELET // TOM FORD LIPSTICK IN FORBIDDEN PINK // ESSIE NAIL POLISH IN BLANC
20'S LOOK – ONE SMALL BLONDE // 30'S LOOK  – STYLE OF SAM // 40'S LOOK ME // 50'S LOOK – THE MIDDLE PAGE
GIVEAWAY INFORMATION:  GOOD LUCK!!
GOLD Macbook Air + Kate Spade Giveaway

Thank you for shopping with me today!  Have a fabulous week!  XOXO, Heather
PHOTOGRAPHS BY MARY SUMMERS OF SO THEN THEY SAY 
Share the post "CHIC AT EVERY AGE FEATURING GIGI NEWYORK HANDBAGS + MAC BOOK AIR GIVEAWAY"