New Celeb Collab with Paige Denim + $1000 NORDSTROM GIFT CARD GIVEAWAY
in Fashion on 03/04/2017
Just recently the gorgeous celeb and super model Rosie Huntington Whitley who happens to have amazingly COOL STREET STYLE just did a collab with Paige Denim called PAIGE DENIM X ROSIE.  You can view the entire line Rosie designed for Paige Denim by clicking HERE.

This denim dress is one of my favorite pieces from the new line, it's such a pretty pale blue denim color, perfect for spring and summer.  This dress is light weight and soft so it's very comfortable and I love the frayed edges, they add the perfect edgy touch to this easy casual summer dress.  It runs true to size, I'm wearing a size XS.  It's currently available at Nordstrom, but has limited sizing so I found it fully stocked in all sizes Saks!  I've worn this dress to a Sunday brunch and a baby shower, it's the perfect dress you can wear on so many occasions!
I'm also really obsessed with this KILLER BOMBER JACKET from this line, you could even throw the bomber jacket on over this look to give it a cool edgy vibe!
My platform heels were quite a splurge for me, but every once in a while it's ok as long as it's something you know you'll wear a ton!  Think about this way – cost per wear – meaning it's totally worth splurging for something you know you'll wear a ton because if you divide the total cost by how many times you wear the item then that's really how much you paid for it.  I know I'll wear these heels a ton so it's worth the investment because my COST PER WEAR will be low.   They take any ordinary outfit to the next level. These fabulous heels look amazing with jeans, but also pair well skirts and dresses too.   They're actually super comfortable because of the massive platform which is always a plus.  I love the neutral color so much because they literally go with everything!  The ones I linked are a similar light pink shade which are also extremely versatile, the exact ones I'm wearing are sold out.  I also linked some blush pink platforms at a much lower price point that would pair well with this look too!
Thank you so much for visiting today and shopping with me!  Have a fabulous week!  XOXO, Heather
CHECK OUT MY INSTAGRAM SHOP HERE TO SHOP ALL OF MY INSTAGRAM LOOKS
PAIGE DENIM DRESS WEARING A SIZE XS // YSL PLATFORM HEELS // GUCCI HANDBAG // MIRRORED SUNGLASSES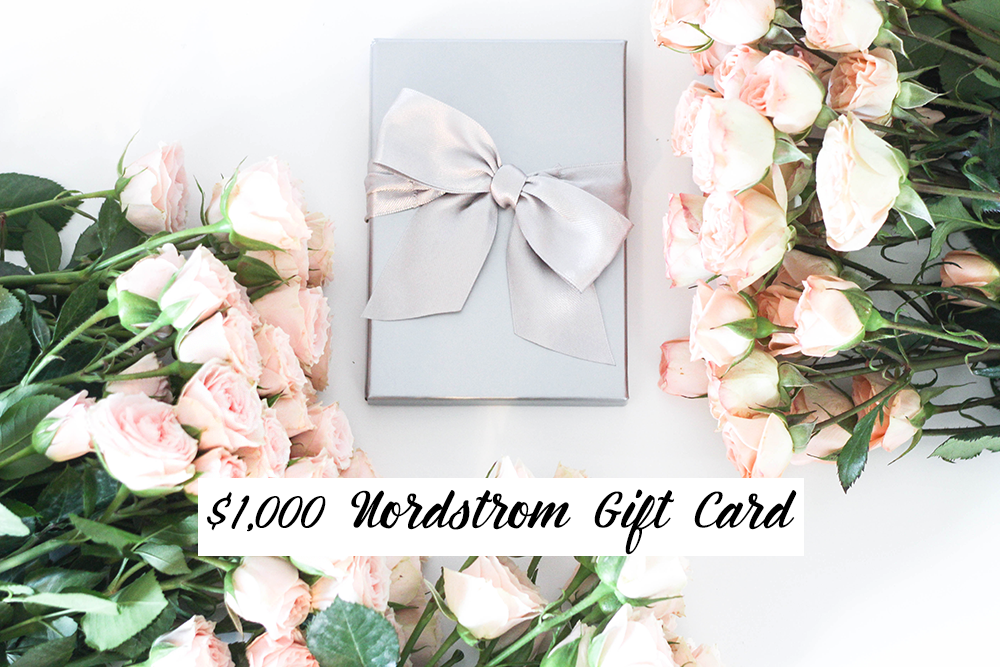 Money Can Buy Lipstick | Busbee Style | Toreys Treasures | Sunsets & Stilettos | Posh in Progress
With Love from Kris | Coming Up Roses | Chasing Cinderella | Sunshine & Stilettos | Life Lutzurious
Glitter Inc | Effortlessly with Roxy | Haute Sweat | Street Style Squad | Nines to 5
So Heather | I'm Fixin' To | Vandi Fair | The Closet Crush | The Polished Posy
Blush & Blooms | My Style Diaries | Side Smile Style | RD's Obsessions | Styled by S
Sabby Style | Fashionomics | Dots & Honey | Pretty in Pink Megan | The Middle Page
Topknots and Pearls | January Hart | The Styled Teacher | Absolutely Annie | Pure Joy Home
Le Fab Chic | Running in Heels | Denver Darling

The giveaway is open to U.S. and Canada residents only! The more "tasks" you complete below, the more entries you will receive, increasing your chances of winning! The giveaway winner will be announced within 2 weeks of the giveaway ending, and will appear on the widget below.
STAY IN THE KNOW:  Don't forget to sign up for my exclusive News Letter – I share hot trends, amazing sale alerts, giveaways, and much more!  Sign up by clicking here.
PHOTOGRAPHS BY MARY SUMMERS OF M.A.S. PHOTOGRAPHY
My mission is to empower women to look and feel confident. I hope through the different looks I create that I am able to inspire YOU to express yourself in a way that makes YOU feel good – on the inside and on the out. If you wear what you love and what you feel your best in your confidence will shine through and that is the best accessory a woman can wear! Every woman deserves to look and feel like the best versions of themselves, no matter what their age!
beauty

chic-at-every-age

fashion

fitness

travel

videos