Sponsored by Zappos
In the fall one of my favorite things to wear are ankle booties, who's with me?  I love them because they look incredibly chic, yet if you choose the right ones, they can also be incredibly comfortable!  Let's be honest, who doesn't love comfortable ankle booties?!
I'm here to tell you that Vince Camuto is the king of comfortable booties, I own several pairs of his amazing ankle booties and they're all super comfy!  These gorgeous black suede one's I'm wearing are available on the Zappos website, they also come in a really pretty saddle brown color which would also be so good for fall!
CLICK HERE TO PURCHASE THESE INCREDIBLY CHIC YET VERY COMFORTABLE ANKLE BOOTIES
3 REASONS I LOVE THESE BOOTIES:
1.) They ankle height is tall and wide enough so they easily go over your skinny jeans.  I hate it when ankle booties are too tight at the top or too short making it really hard to wear comfortably with jeans.  These are made perfectly so they fit beautifully over your jeans creating a chic and polished fall look!
2.) The suede is high-quality and looks expensive.  I've always said if you have a choice between black leather or black suede when it comes to shoes always choose suede because it just looks and feels better!  These are no exception, the black suede is so gorgeous on the fabulous Vince Camuto black ankle booties!
3.) These are literally one of the most comfortable booties I own.  The block heel is not incredibly high so they're very wearable, yet it's high enough to make you look and fell taller and slimmer, always a plus!
The best part about these fabulous ankle booties is that the price point is very reasonable as it is for all Vince Camuto booties which is why I love them so much!  I'll be living in these chic and comfortable Vince Camuto booties all fall long and I'm sure if you decide to get them you will be too!
THE EASIEST WAY TO SHOP MY LOOKS:
DOWN LOAD THE LIKETOKNOW.IT APP AND FOLLOW ME ON IT BY CLICKING HERE.
CHECK OUT MY INSTAGRAM SHOP TO SHOP ALL OF MY INSTAGRAM LOOKS.
STAY IN THE KNOW:  Don't forget to sign up for my exclusive News Letter – Sign up by clicking here.
Thank you so much for stopping by today, I truly appreciate all of you!  XOXO, Heather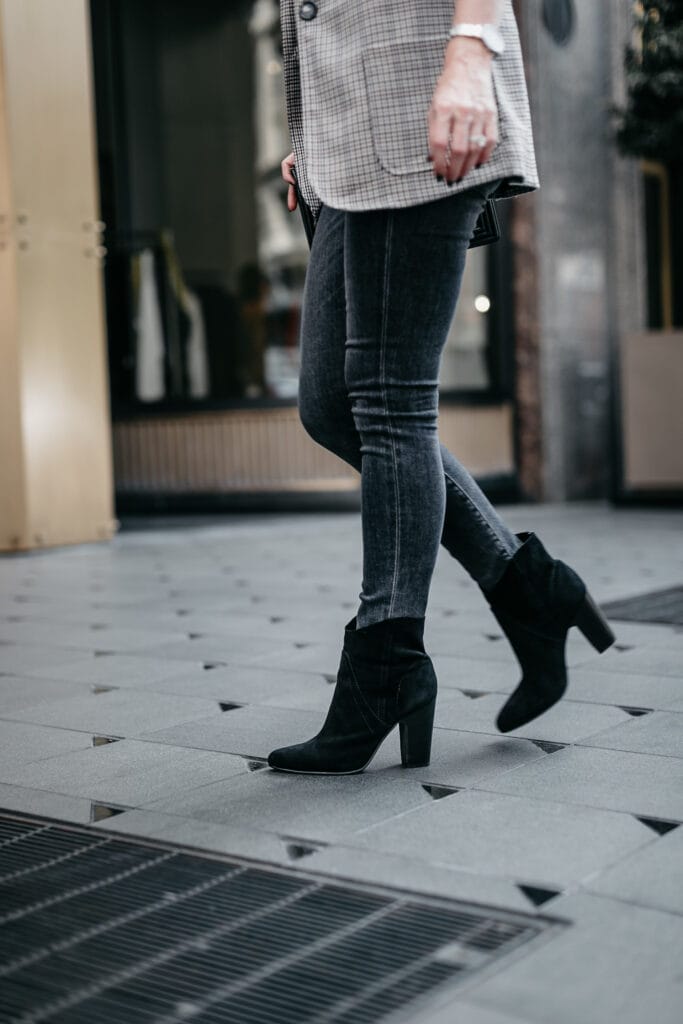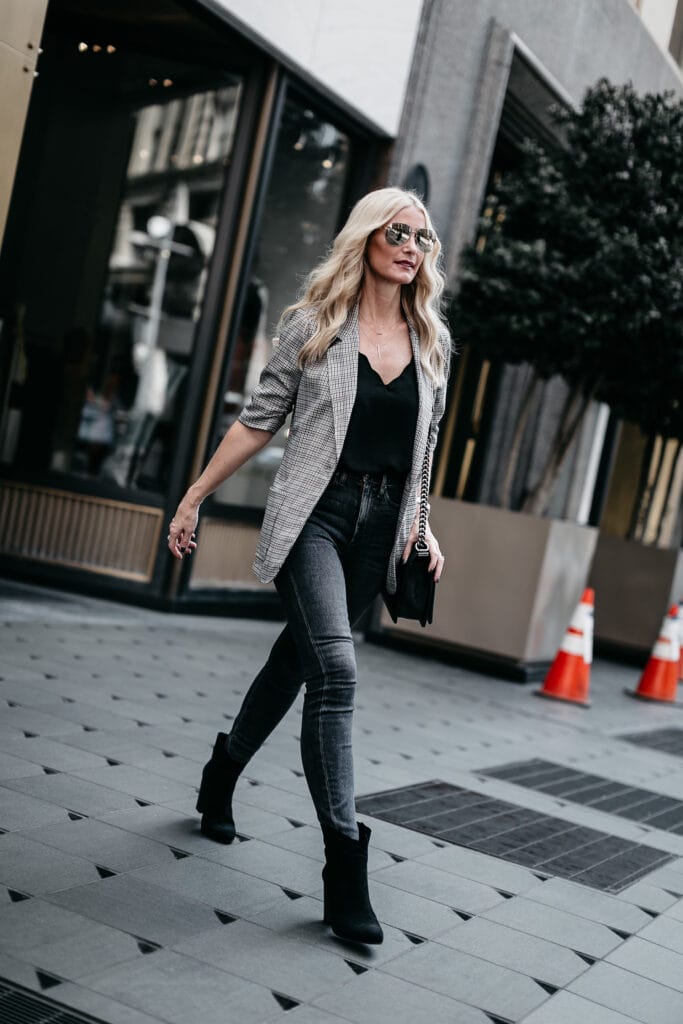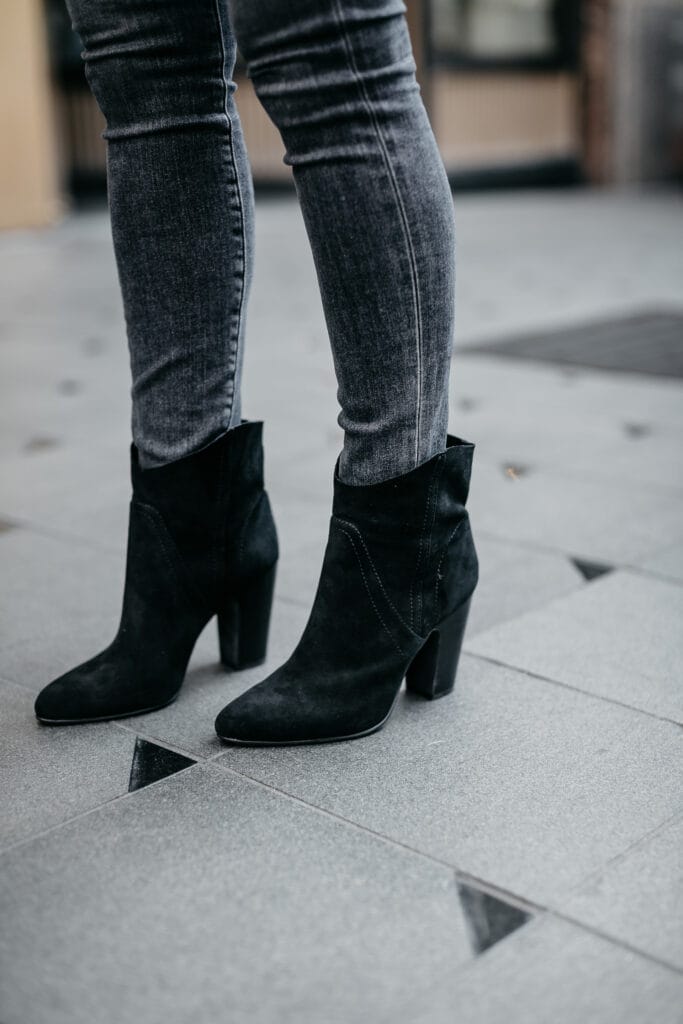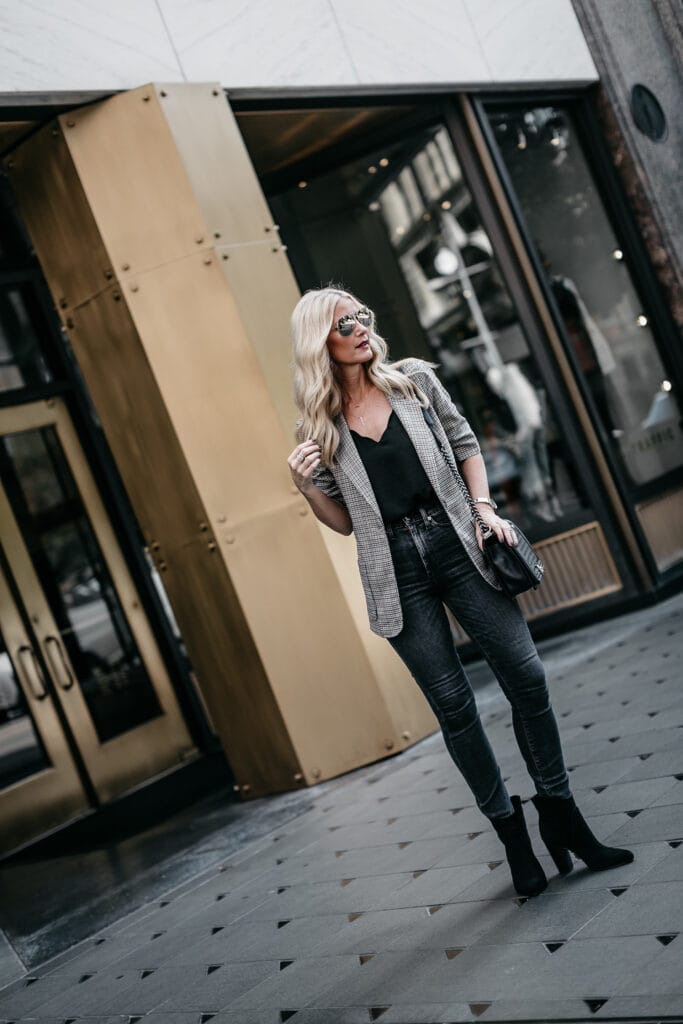 VINCE CAMUTO BLACK ANKLE BOOTIES