Good Morning gorgeous ladies!  One of my favorite things to wear in the fall and winter are cozy sweaters, who's with me?  I'm very picky when it comes to sweaters, first of all, they can't be itchy, that's like my worst pet peeve!  Second, they can't be too bulky and big because then they just end up swallowing you up an taking over your whole look which is never a good thing.  Finally, they must be affordable, I don't recommend spending a ton of money on tops, save your clothing budget and put it towards chic quality handbags and shoes.  That's why I've scoured all of my favorite on line stores to find the best sweaters for fall, all uber chic and UNDER $100!
WHAT I'M WEARING:

WHITE SWEATER:
My white sweater is by Free People and it's literally the SOFTEST sweater I've ever put on my body!  I love the sexy v-neck line, perfect for showing off your favorite layered necklaces and even better for allowing a cool lace bralette show through.  This fab sweater comes in 3 gorgeous and it's ON SALE for only $75.60, grab this before it's gone, you'll want to wear it all season long!  It runs true to size, I'm wearing an XS.
BLACK LACE BRALETTE:
I wear my Free People lace bralette under all of my favorite v-neck tops, it adds the perfect edgy touch to any look! I also own the white one and wear that one a ton, thinking I may add the burgundy one this fall as well.   It comes in 11 colors and it's only $38, quite a steal for such a cool piece!
LEOPARD HEELS:
Every season I invest in one killer pair of heels and this season they just had to be LEOPARD!  I think adding a pair of leopard heels to any look is a sure fire way to add some edge to your ensemble and turn a few heads while doing it!  I've perused my favorite on line stores for the chicest leopard heels at all price points, happy shopping!
CHECK OUT ANOTHER POST I DID IN THESE CHIC LEOPARD HEELS TITLED: 7 WAYS TO WEAR LEOPARD

SHOP THE BEST SWEATERS FOR FALL UNDER $100:

THE EASIEST WAY TO SHOP MY LOOKS:  DOWN LOAD THE LIKETOKNOW.IT APP AND FOLLOW ME ON IT BY CLICKING HERE.
CHECK OUT MY INSTAGRAM SHOP TO SHOP ALL OF MY INSTAGRAM LOOKS.
STAY IN THE KNOW:  Don't forget to sign up for my exclusive News Letter – Sign up by clicking here.
Thank you so much for stopping by today, I truly appreciate all of you!  XOXO, Heather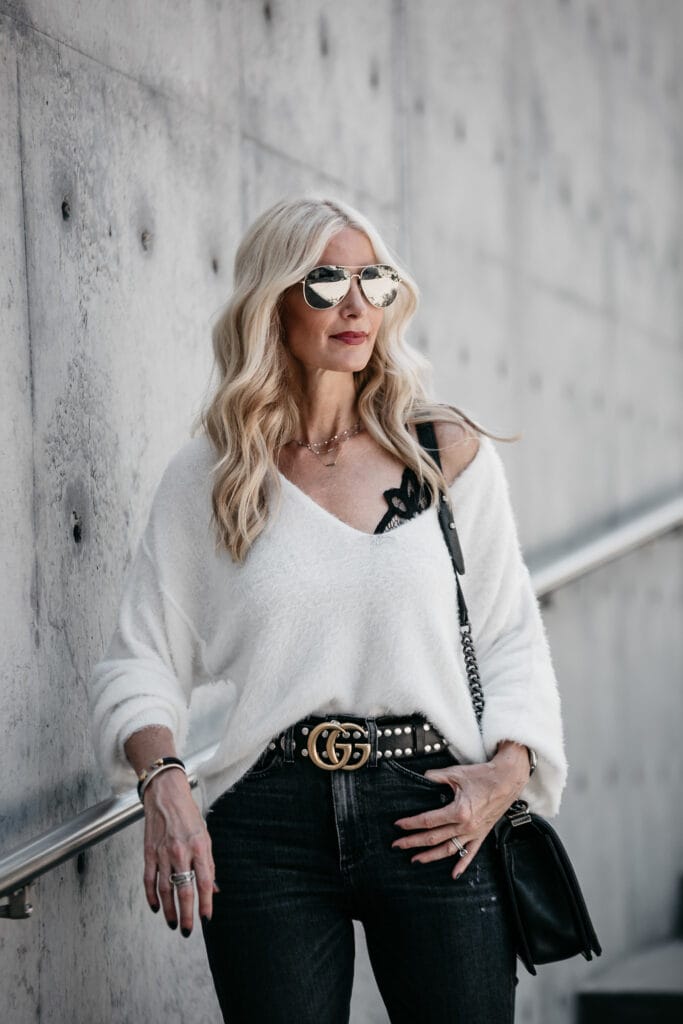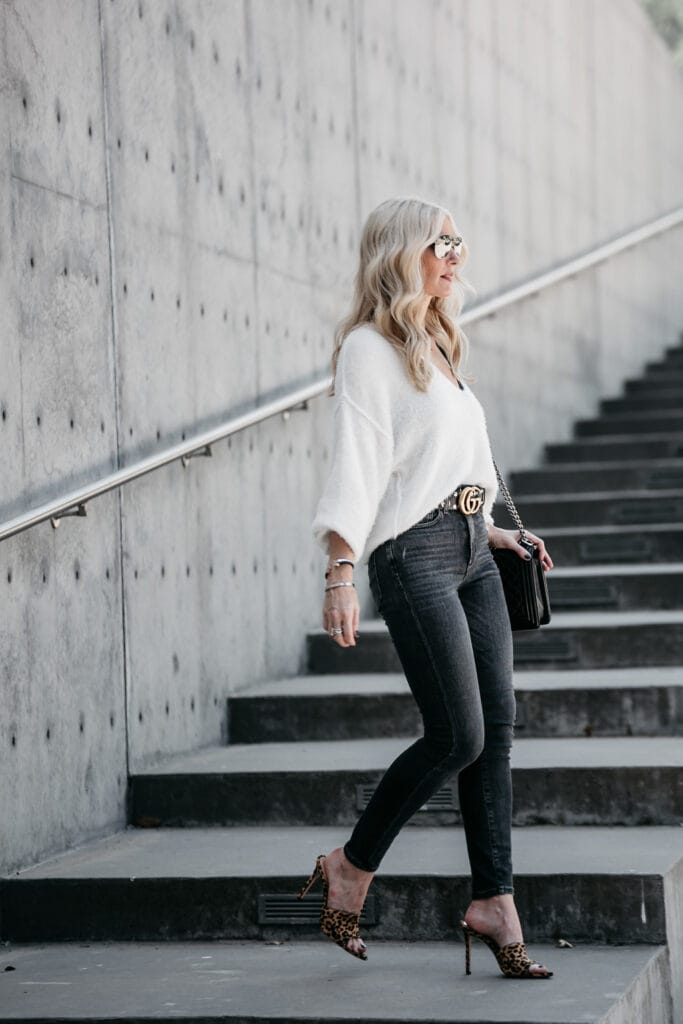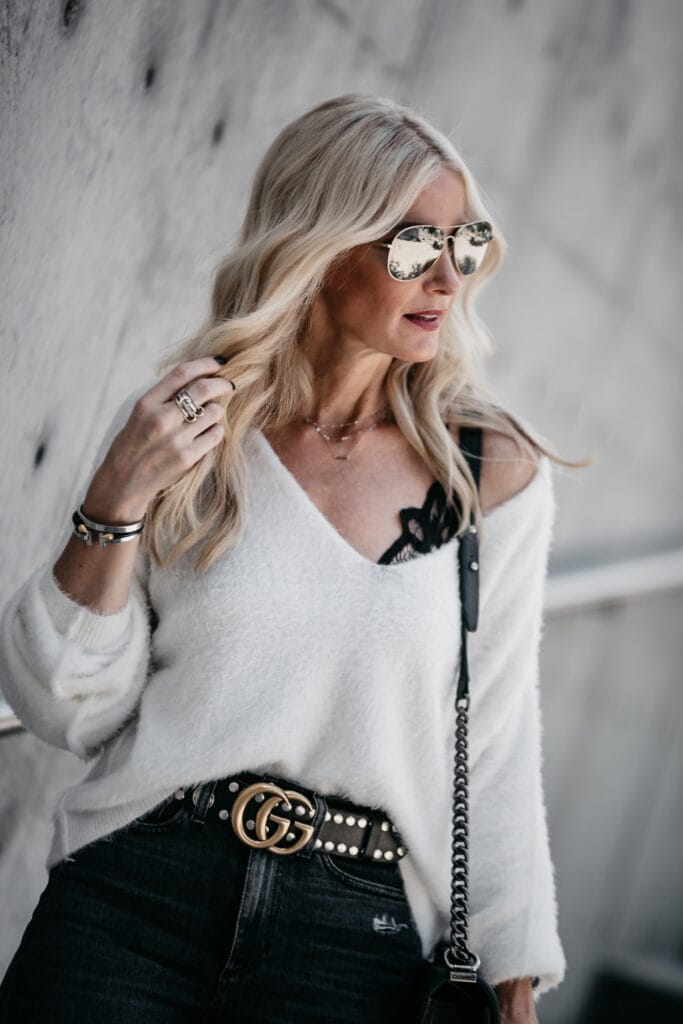 FREE PEOPLE SWEATER WEARING A SIZE XS  // FREE PEOPLE BRALETTE // AOLA JEANS WEARING A SIZE 25 // STUDDED GUCCI BELT WEARING A SIZE 75 // LEOPARD HEELS FOR LESS HERE // CHANEL BOY BAG FOR LESS HERE
THE BEST SWEATERS FOR FALL
To make your Fall shopping a little bit easier, I've teamed up with a group of bloggers to give you
a chance to win a $1,000 Nordstrom Gift Card!
To enter: complete the steps in the rafflecopter below. The more steps you complete,
the more entries you receive, and the better your chance at winning!
This giveaway runs until Tuesday, October 2nd at 12am PST
Winner will be announced here. Good Luck!
*this giveaway is in no way sponsored by Nordstrom.