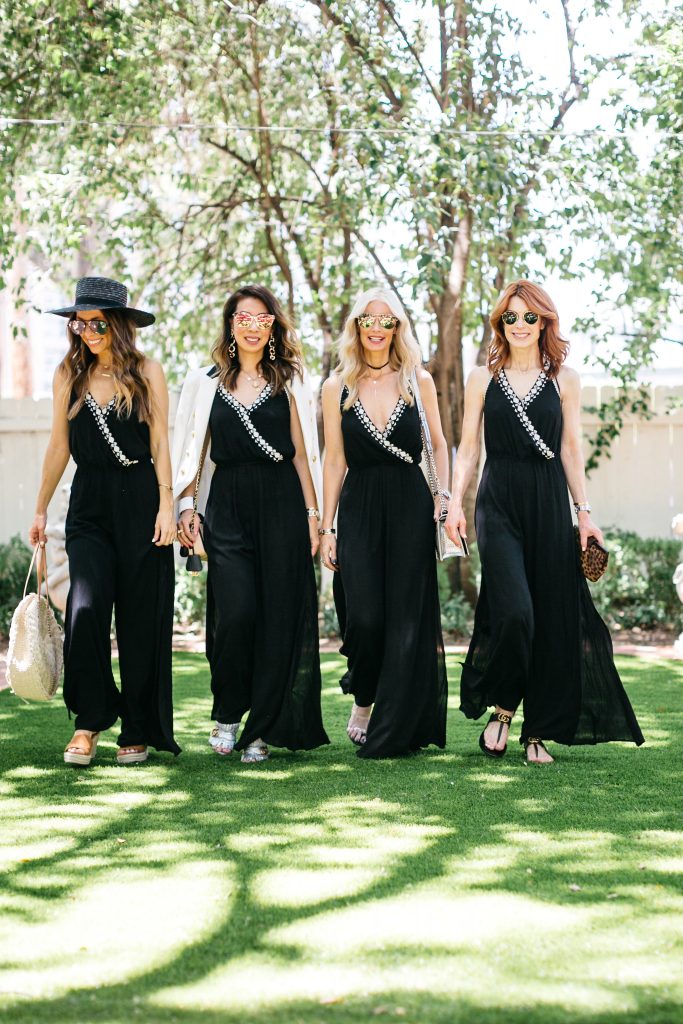 It's that time again, our CHIC AT EVERY AGE series featuring this amazingly chic black jumpsuit!  I personally LOVE wearing jumpsuits,  it's a chic and edgy alternative to wearing a dress.
Natalie Keinan of THE FASHION HOUR  // Samantha Stewart of  STYLE OF SAM // Cathy Williamson of  THE MIDDLE PAGE
SHOP MY LOOK:

One day while Cathy and I were shopping in Nordstrom we were specifically looking for jumpsuits for women.  We stumbled upon this one by 1.State and both fell in love with it!  If you've never heard of 1. State, it's one of my favorite brands Nordstrom carries, it's very fashion forward yet extremely affordable!  This effortless jumpsuit is made of really light gauzy material which means it breaths really well and it's wrinkle free!  It would be so perfect for the beach or to wear on a tropical vacation, but I also love it worn in the city on a date night, girl's night out, and how cute would it be a Sunday brunch!  It has small snaps on the v-neck so you can snap it if you don't want the v-neck to be super low, I chose to wear my un-snapped to give it more of a sexy and edgy feel.  It runs true to size, I'm wearing an XS.  I highly recommend adding this versatile and effortless jumpsuit to wardrobe, it's a chic alternative to a dress and is sure to take you many places in style!
JUMPSUITS FOR WOMEN:
I perused a few of my favorite online stores for the chicest jumpsuits, both dressy and casual at all price points, happy shopping!

PLACES TO WEAR A JUMPSUIT:
There are so many places you can wear a jumpsuit.  I've worn one to a baby shower and a wedding is always a great place too.  They are perfect for a date night or girl's night out, especially the ones with the lower cut neck lines.  A luncheon is also a good place to wear a jumpsuit.  The silver sequin which is under $200 by the way would be so fab for New Year's Eve!!  A black jumpsuit is my personal favorite!  It can be worn to almost any evening event no matter how dressy, and you won't be blending in with all the other little black dresses, but instead standing out and turning heads!
If you don't already own a jumpsuit, add one to your closet, trust me, it's a sure fire way to chic up your look!
THE EASIEST WAY TO SHOP MY LOOKS:  DOWN LOAD THE LIKETOKNOW.IT APP AND FOLLOW ME ON IT BY CLICKING HERE.
CHECK OUT MY INSTAGRAM SHOP TO SHOP ALL OF MY INSTAGRAM LOOKS.
STAY IN THE KNOW:  Don't forget to sign up for my exclusive News Letter – Sign up by clicking here.
Thank you so much for stopping by today, I truly appreciate all of you!  XOXO, Heather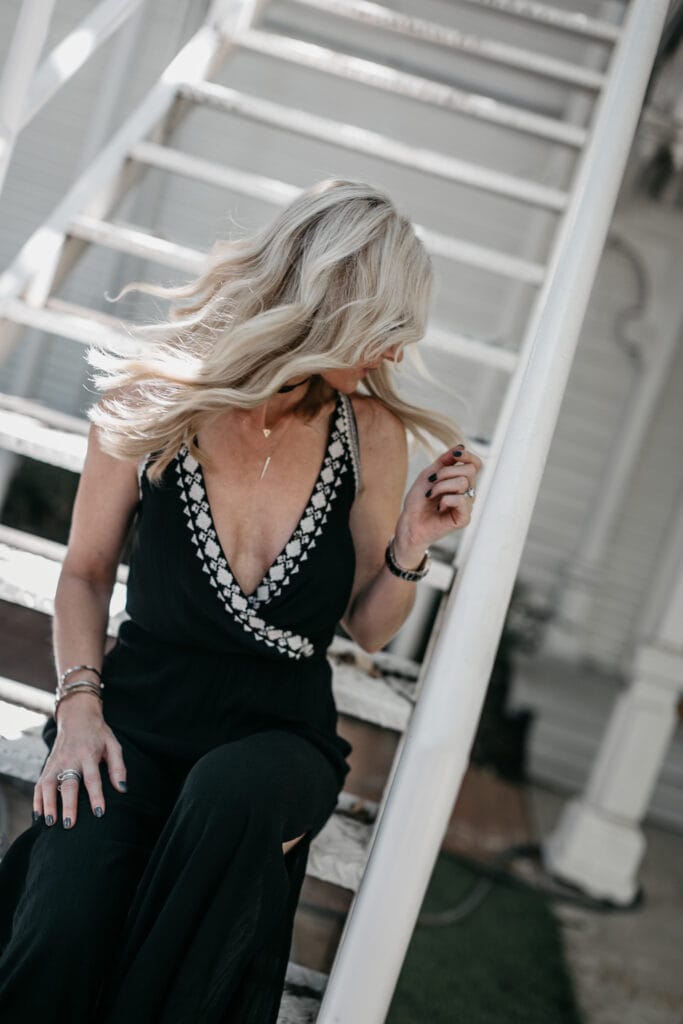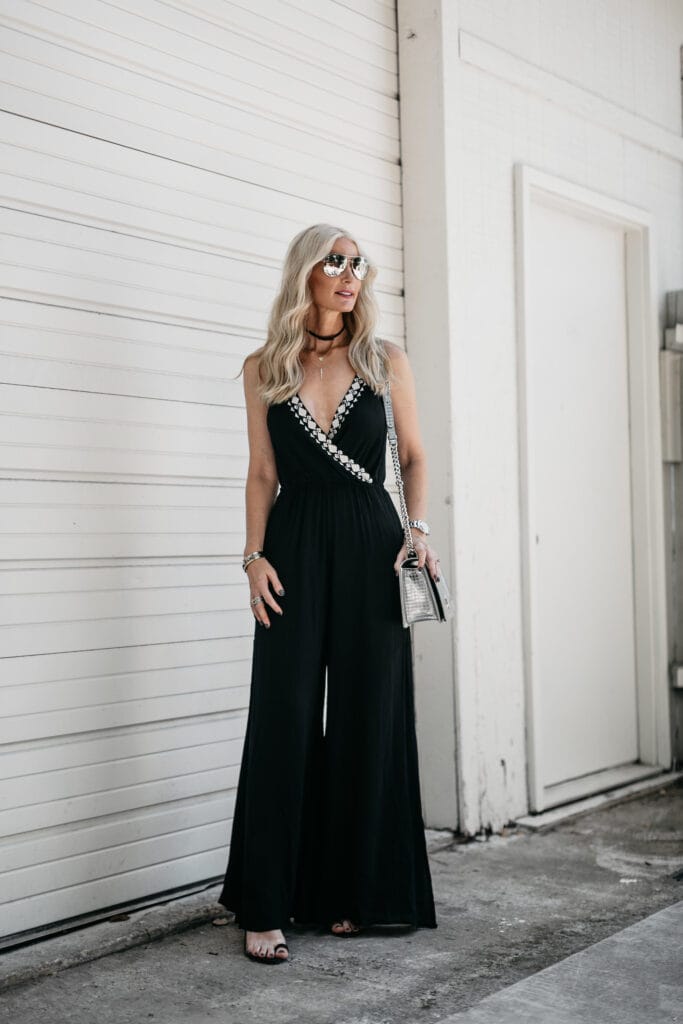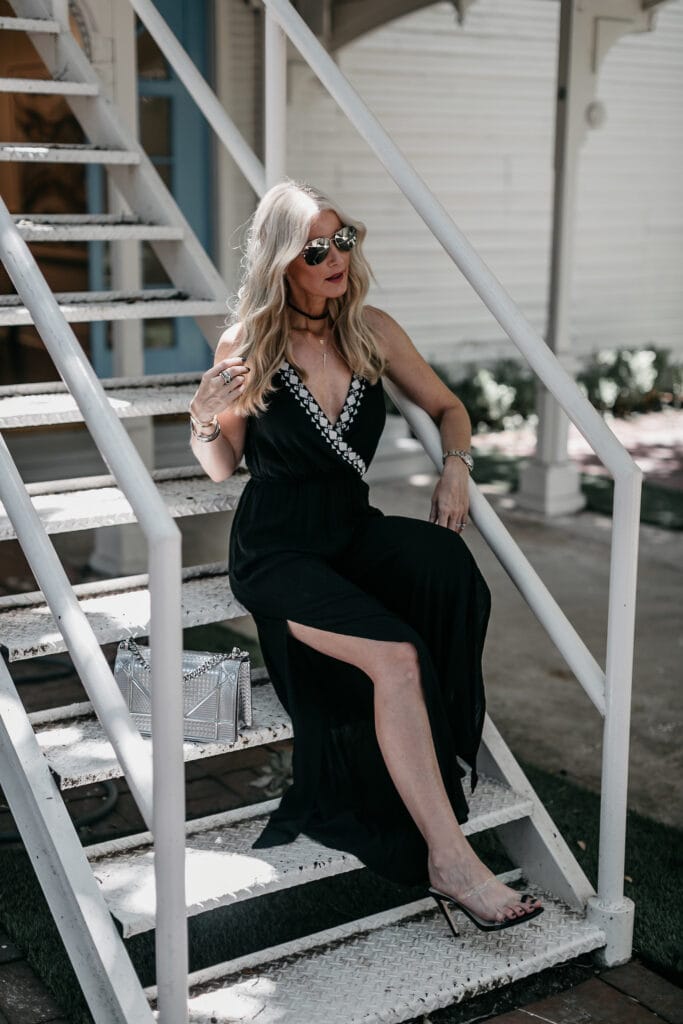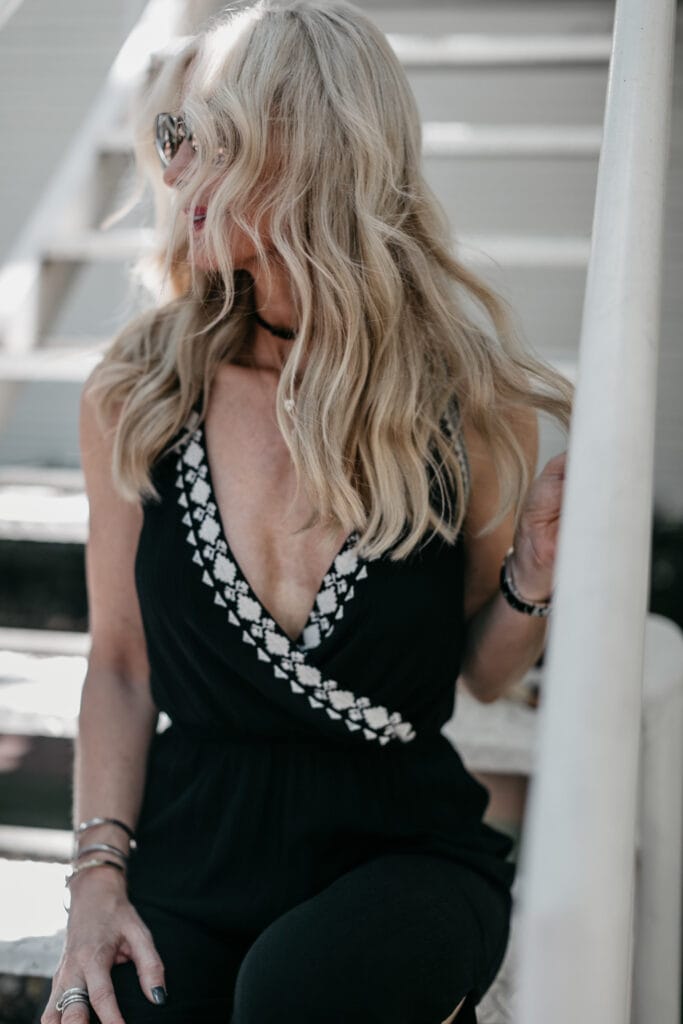 BLACK JUMPSUIT WEARING A SIZE XS // BLACK HEELS SIMILAR // DIOR HANDBAG SIMILAR ON SALE // BLACK CHOKER SIMILAR
JUMPSUITS FOR WOMEN