HALL CLOSET MAKEOVER WITH CALIFORNIA CLOSETS
in Fashion on 05/10/2018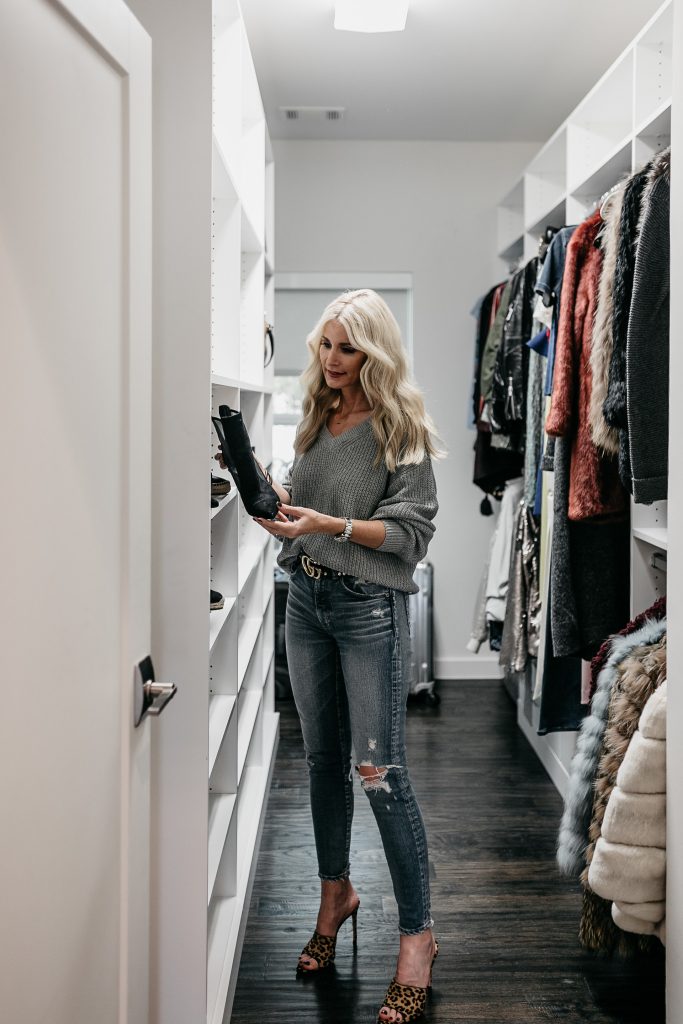 Good morning ladies!  When we moved into our new home a few months ago there wasn't much I needed to change which was nice.  However, the one thing I knew I wanted to change was the upstairs hall closet which happens to be right next to our master bedroom.  I thought it would be the perfect space for my out of season and more formal clothes, my husbands hunting clothes and our luggage.
SHOP MY LOOK: (My fabulous sweater is only $39 and comes in 6 colors)

When we moved in this closet only had shelves and they were all the same size and it had absolutely no hanging space.  I had California Closets re-do my last closet in my previous home and they did an amazing job so I knew I wanted to use them again.  California Closets is capable of turning the most un-organized space into a dream closet in usually just one day!  Here is a break down of this easy process:
4 STEPS TO MY HALL CLOSET MAKE-OVER:
1.) After contacting California Closets they will send out a rep to visit your space and give you a free design consultation which is pretty amazing!  I worked with Susan Kuruc and she is so fabulous!  She measures your space and listens to exactly what your needs and wants are and designs the space according to your specific needs.  In this space I basically had 3 requests: I needed lots hanging space, I needed a space to store my suit cases, and I needed shelving for boots and large handbags.  Susan accomplished all of these things when she designed my new closet and I couldn't have been more pleased!
2.) You can choose all of your shelving, knobs, and special accessories and they have everything!  In my last closet, my entire closet was done in white lacquer with crystal knobs and it was so gorgeous!  This closet is still beautiful with everything done in white and chrome silver.   I love my belt and scarf hanger which is so perfect for keeping all of things organized and easily accessible.  I also love that all of the shelving is easily adjustable!
3.) They send over the new design and all of your choices via email and ask if there are any changes you want to make.  As soon as you all agree on the design they schedule a technician to come out and build your closet.  If your previous closet has any shelves or hanging bars you are responsible for removing those before California Closets comes out.  I had my handy come out and remove all of my shelving which was super easy.  The technician was literally done building my new closet in just one day!
4.) They send up a follow up email to make sure everything went well and to ask if you would like to schedule a time to meet with one of their closet organizers to help you organize your things once your new closet is built, how cool is that?!
 If you would like a closet make-over and live in Dallas please contact Susan Kuruc at [email protected]  If you don't live in Dallas, no worries, California Closets works nation wide.
You can book your free design consultation by clicking HERE. 
CHECK OUT MY LAST POST TITLED 5 STEPS TO A MORE ORGANIZED CLOSET 
Thank you, California Closets for sponsoring this post!
SUPER EASY WAY TO SHOP MY LOOKS:  DOWN LOAD THE LIKETOKNOW.IT APP AND FOLLOW ME ON IT BY CLICKING HERE.
CHECK OUT MY INSTAGRAM SHOP TO SHOP ALL OF MY INSTAGRAM LOOKS.
STAY IN THE KNOW:  Don't forget to sign up for my exclusive News Letter – Sign up by clicking here.
Thank you so much for stopping by today, I truly appreciate all of you!  XOXO, Heather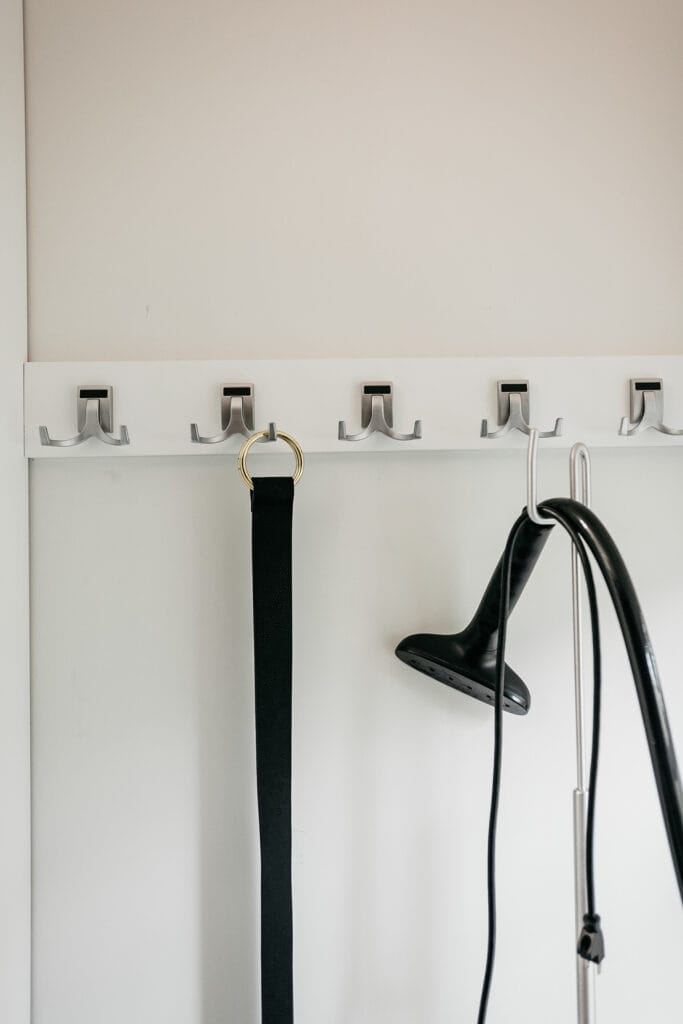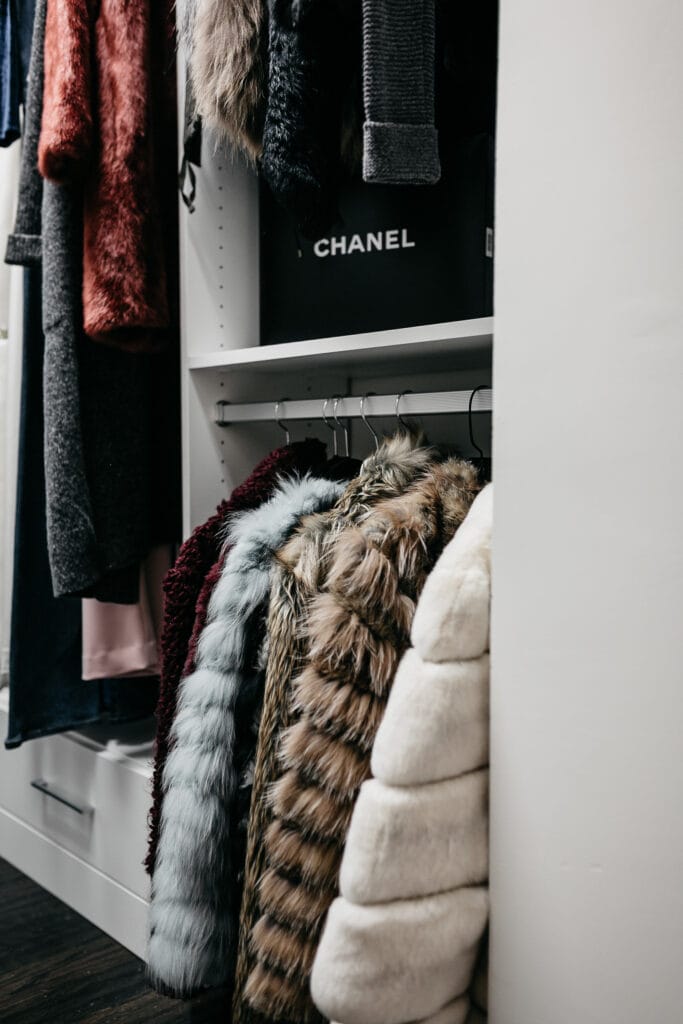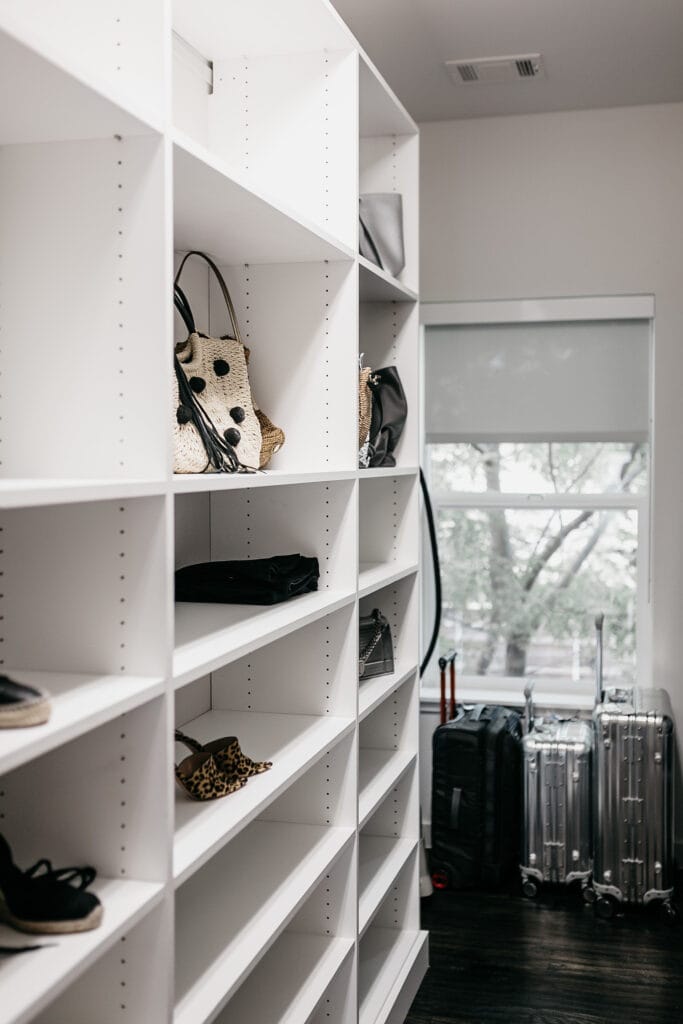 GRAY SWEATER WEARING AN XS (ONLY $39) // MOUSSY DENIM WEARING A SIZE 25 // LEOPARD HEELS FOR LESS HERE // GUCCI STUDDED BELT FOR LESS HERE
My mission is to empower women to look and feel confident. I hope through the different looks I create that I am able to inspire YOU to express yourself in a way that makes YOU feel good – on the inside and on the out. If you wear what you love and what you feel your best in your confidence will shine through and that is the best accessory a woman can wear! Every woman deserves to look and feel like the best versions of themselves, no matter what their age!

beauty

chic-at-every-age

fashion

fitness

lifestyle

travel

videos