8 FASHION RULES ALL STYLISH WOMEN FOLLOW
in Fashion on 06/05/2020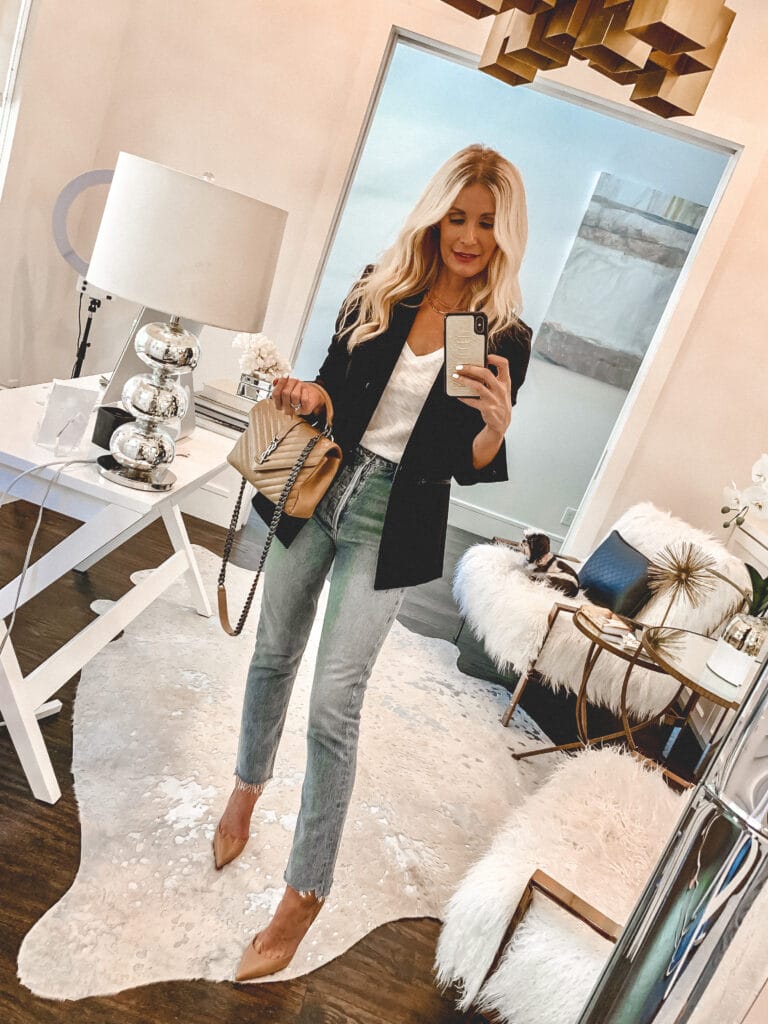 When it comes to the do's and don't's of being stylish there are 8 things that all timeless and chic women always seem to do.  Since it's literally my job to notice these types of things I'm always studying some of the most epic style icons such as Anine Bing, Rosie Huntington Whiteley, and Hailey Baldwin to see what they actually do to make all of their looks always incredibly chic!  I try and incorporate all of these things into my own daily looks so I've proven that these 8 tips are super easy to emulate and they're all guaranteed to take even the simplest of looks to the level.  Scroll down to check out all 8 easy fashion rules including 8 of my personal looks that represent each tip and feel free to shop anything you love along the way.
SHOP THIS LOOK:

I've also created a YouTube video so feel free to check it out to see all of the fabulous style tips in action!
SHOP THIS LOOK (JEANS ARE ON SALE AND TOP IS UNDER $40):

RULE #1: STICK TO BASICS VS. TRENDS PIECES:
I've said this a million times on my blog and on my YouTube channel but a closet full of basics will get you so much further than a closet full of trend pieces. Having a good foundation of basics such a good white tee and an amazing black blazer as I wore in look one will allow you to come up with numerous outfit combos and they will all be effortless and timeless.
Another basic I'm featuring in looks 1 and 2 is a really good pair of denim and both of these pairs of jeans are 2 of the most flattering and slimming jeans I own.  To hear more about these jeans check out this YouTube video titled: BEST DENIM OF 2020 I just published last week.
Another basic is a classic black button-down shirt which I'm wearing in look 2.  You can never go wrong with a classic button-down and this one is wrinkle-free, it comes in white too (which is another basic every woman needs), and it's on SALE for only $34!  At this price, I would go ahead and get the black and the white!
SHOP THIS LOOK: 

RULE #2: AVOID SLOPPY SILHOUETTES:
By sloppy silhouettes, I mean wearing multiple pieces that are over-sized.  For example, if you were wearing a baggy pair of jeans, an over-sized tee not tucked in and big jacket then you could possibly end up looking sloppy and even frumpy, not okay, lol!  Instead of wearing multiple over-sized pieces opt for wearing only ONE over-sized piece and keep everything else fitted so you can still look slim and sleek in your over-sized piece.  As you can see from the above look my one over-sized piece is this amazing blue blazer and everything else such as my slimming straight leg jeans and my sleek bodysuit are both fitted creating a silhouette that is slimming and sexy versus frumpy and sloppy!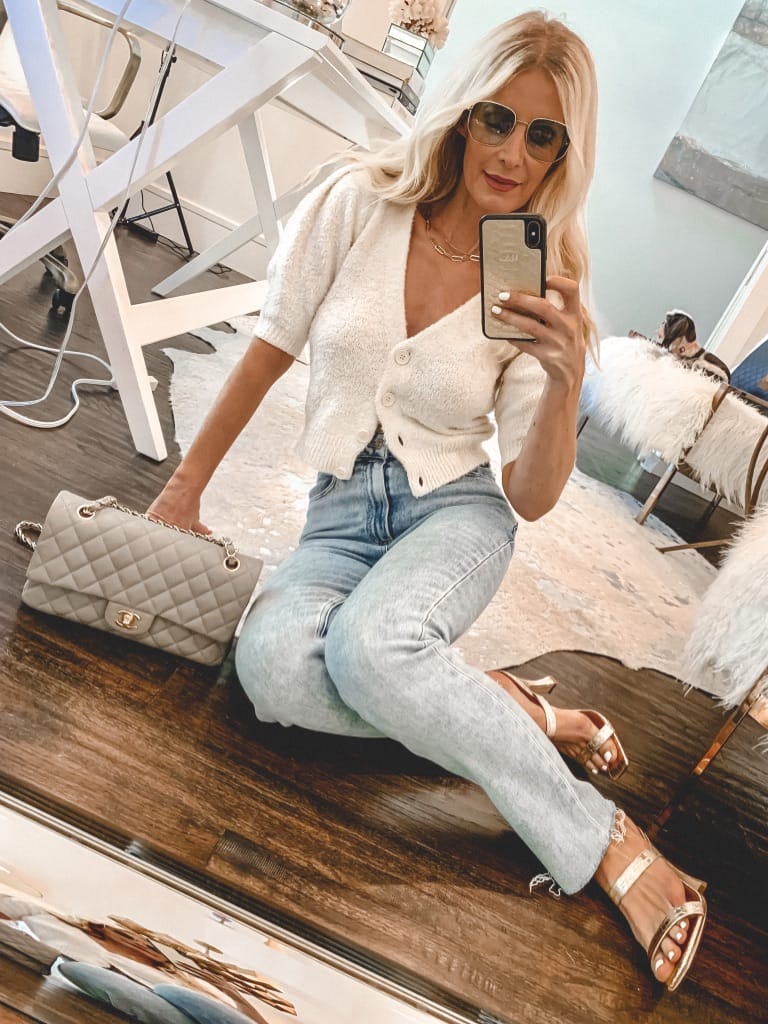 SHOP THIS LOOK (CARDIGAN AND JEANS ARE ON SALE):

RULE #3: PICK YOUR SHOES WISELY
I'm a firm believer that a killer repair of shoes can turn even the simplest of looks into an incredibly chic ensemble sure to turn a few heads!  Stylish women almost always pay attention to their footwear and only wear shoes that add a bit of interest to their looks.
I recommend adding a pair of gold heels to your spring and summer shoe collection because a metallic shoe goes with so much and it will no doubt bring all of your looks to the level of chic.  The gold shoes I'm wearing are by Paris Texas which is one of my favorite shoe designers.  The heel height is only 3 inches which means these stunning gold heels are actually very comfortable and wearable!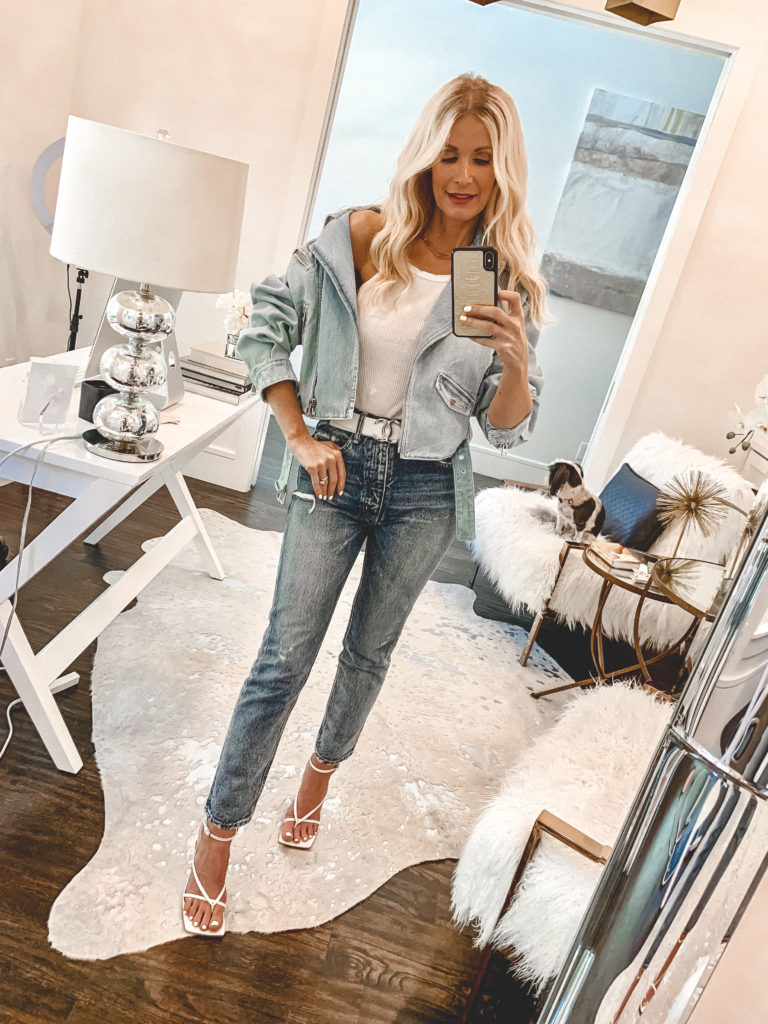 SHOP THIS LOOK: 

RULE #4: HAVE A GO-TO OUTFIT FORMULA:
I did a video on HOW TO FIND YOUR SIGNATURE STYLE if you need help finding your go-to outfit formula then be sure and check that out.  For me, a look that I wear 90% of the time because it's what flatters my figure the most but more importantly it's what I feel most confident in is a simple tee or cami, denim, of course, a cropped or structured jacket, and some sleek heels.  I wear a version of this literally almost every single day because it's a go-to look that I feel my best in.  All stylish women have their go-to looks and you can too!  Just think about what you wear that makes you feel like the best version of yourself, wear that, and your confidence will shine though!
SHOP THIS LOOK: 

RULE #5: WEAR MINIMAL ACCESSORIES:

Uber stylish women don't seem to pile on huge accessories, instead they opt for one hero piece to bring their looks up a few notches.  Case in point, this gold chain necklace I'm wearing the above look has taken an otherwise simple and boring look (ie a sweatshirt and ripped jeans) to the next level.  My heels and belt also made this super casual look a bit more on the dressy side proving that it's how you put a look together that really matters.  If you only add one accessory to your spring accessory collection, let it be a gold chain necklace, trust me, it will be something you'll wear all the time and it's guaranteed to take all of your looks up a few notches!
SHOP THIS LOOK: 

RULE #6: INVEST IN OUTERWEAR:
Stylish women usually end up adding a third layer because they all know it really does make any ordinary ensemble look more polished and put together.  I've said this for years on my blog and on my YouTube channel so I couldn't agree more! Why?  Because outerwear is something you can wear multiple ways and with a variety of different looks proving it's versatility and wearability!
The number one piece of outerwear I recommend getting is a good black leather jacket like this one by All Saints.  All Saints makes the best affordable REAL leather jackets in my opinion.  The leather is buttery soft and the fit is insane!  This jacket runs true to size, I'm wearing a size 0.  Adding a black leather jacket to your jacket collection will literally change your life!  You'll seriously wonder how you ever lived without one.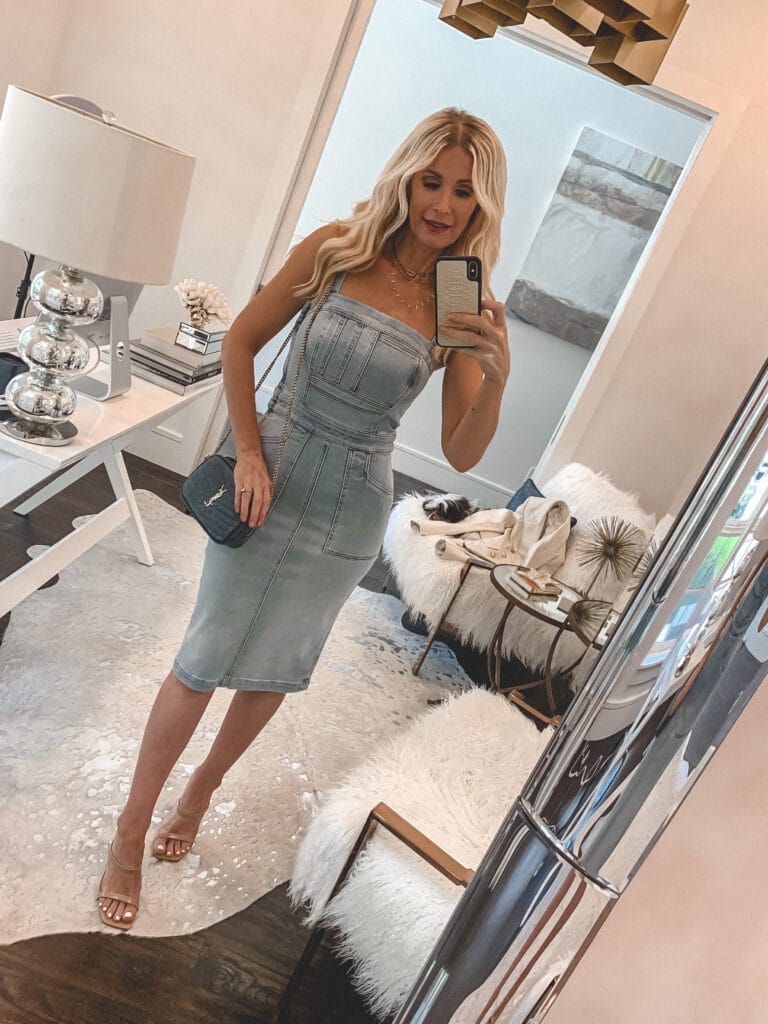 SHOP THIS LOOK (DRESS IS ON SALE):

RULE #7: KNOW WHAT FLATTERS YOUR FIGURE:
Every stylish woman knows their body type well and they dress accordingly.  What is your favorite asset when it comes to your figure?  If it's your legs then wear more skirts and shorts.  If it's your waistline then wear more things that accentuate your waist.  Think about it and dress accordingly and if you're not sure feel free to email me a photo and I'll help you figure it out.  For me, I love fitted silhouettes whether that's a slimming midi dress like the one above or a pair of skinny jeans and a simple top or jacket as you can see from the other looks featured in this post.  I wear shorter jackets most of the time too versus long ones since I'm only 5'4.  Longer jackets tend to make me look shorter which is why I stay clear of them.
RULE #8: PAY ATTENTION TO YOUR HAIR AND MAKEUP:
Incredibly chic women not only dress well but they look amazing too which means they put forth some effort when it comes to their hair and makeup.  You don't have to spend a ton of time on either one, to be honest but at least put forth some effort when it comes to your hair and makeup because a woman that is well groomed and spends time on both of these things will no doubt look more polished and put together.  For some beauty inspo on this exact subject feel free to check out these 2 YouTube videos I created titled:
LOOSE WAVES HAIR TUTORIAL & 10 MAKE UP TRICKS TO HELP YOU LOOK YOUNGER

FEEL FREE TO SUBSCRIBE TO MY NEW YOUTUBE CHANNEL FOR STYLE, BEAUTY, AND FITNESS TIPS TO HELP WOMEN LOOK AND FEEL CONFIDENT
CHECK OUT MY INSTAGRAM SHOP TO SHOP ALL OF MY INSTAGRAM LOOKS
YOU CAN ALSO DOWNLOAD THE LIKETOKNOW.IT APP AND FOLLOW ME ON IT BY CLICKING HERE.
STAY IN THE KNOW:  Don't forget to sign up for my exclusive News Letter for AMAZING STYLE TIPS, SALE ALERTS, AND MUCH MORE!
Thank you so much for stopping by today, I truly appreciate all of you!
XOXO, Heather
EASY FASHION RULES
My mission is to empower women to look and feel confident. I hope through the different looks I create that I am able to inspire YOU to express yourself in a way that makes YOU feel good – on the inside and on the out. If you wear what you love and what you feel your best in your confidence will shine through and that is the best accessory a woman can wear! Every woman deserves to look and feel like the best versions of themselves, no matter what their age!

beauty

chic-at-every-age

fashion

fitness

lifestyle

travel

videos